The provincial capital of Salzburg is worth a visit in every season. In spring, when the coffee houses set their tables in front of the door and the magnolias are in full bloom all over the gardens. In summer, when the Everyman stage covers the cathedral square and the beautifully dressed festival guests stroll through the city. In autumn, when the leaves on the Mönchsberg and the Kapuzinerberg change colour and the first Chestnut roasters setup their ovens. In winter, when the large and small festively illuminated Christmas markets offer their goods.
Historic Salzburg
Salzburg – known in the Roman era as Juvavum – has a long and varied history. Founded at the end of the 7th Century, Salzburg was at the beginning of the 19th Century known for its "White Gold". The Salt from the Dürrnberg near Hallein brought the city not only its name, but also wealth and prosperity. Thus, the provincial lords of the time, the Catholic Prince-Bishops, were able to build a metropolis which is still today called the "Rome of the North" thanks to its Italian flair.
Salzburg as a Tourist Magnet
Today, the city attracts countless tourists every year who are enchanted by the uniqueness of Salzburg. And you can easily and gladly spend a few days here without getting bored. Many attractions, over 4,500 cultural events each year, numerous museums and galleries, gardens and parks with extensive green areas or a shopping trip through the old town make for a lot of variety.
Lonely Planet names Salzburg world's top city to visit in 2020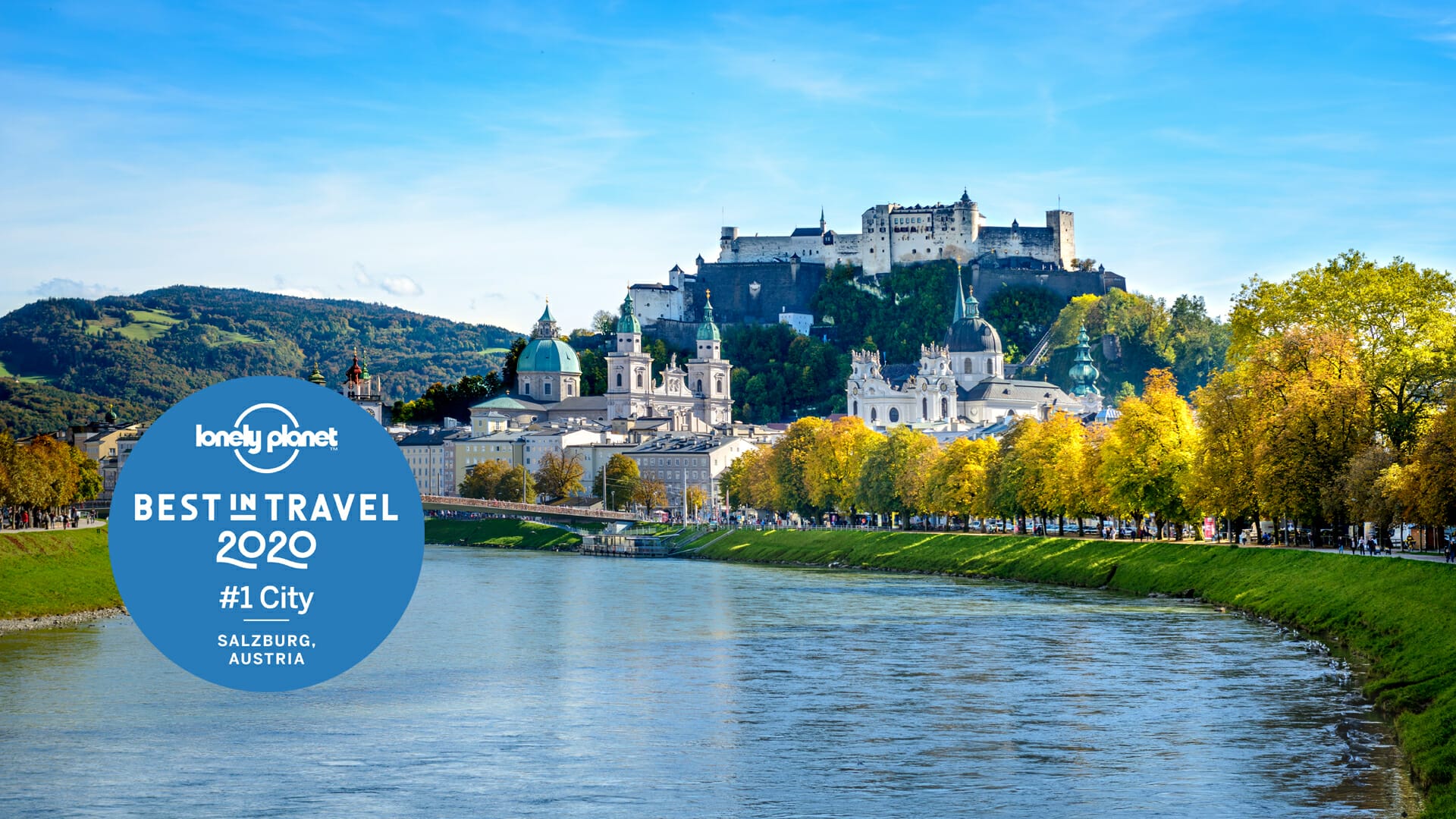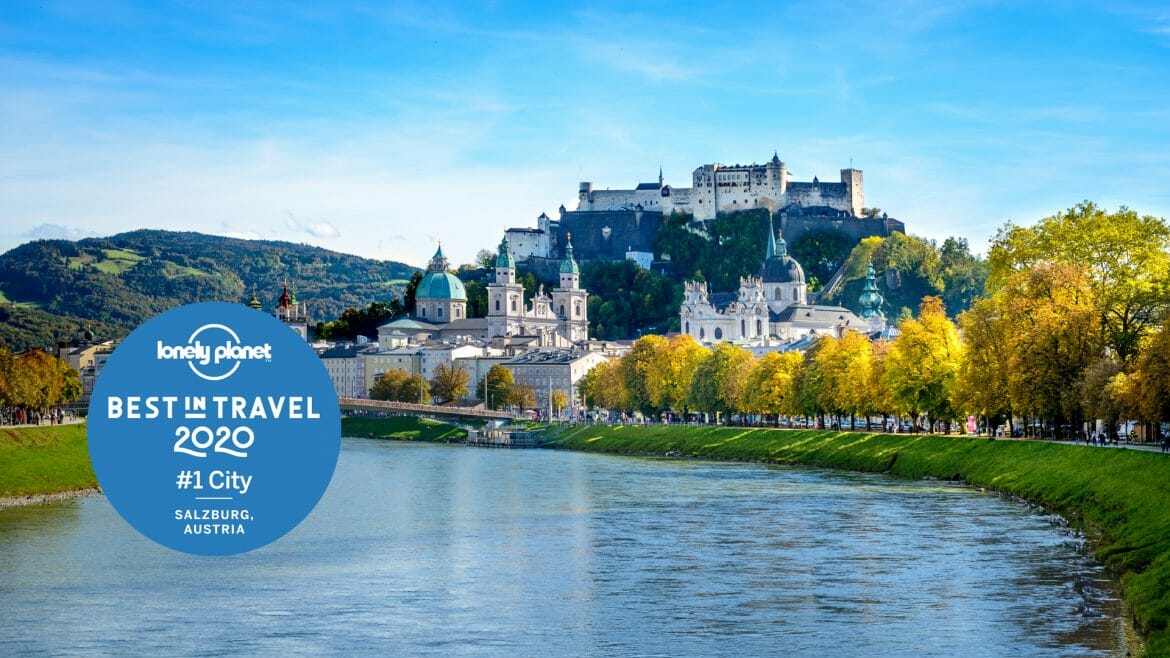 For Lonely Planet, the biggest travel publisher globally, Salzburg is the Number One on its "Best in Travel 2020" list of the world's most attractive cities. With the centennial of the Salzburg Festival in the center of attention, this award affirms the uniqueness of Salzburg as a Baroque city of culture and music.
Top-Tips for Attractions and Museums
TOP Tip: The Salzburg Card offers free entrance to Salzburg's museums and attractions, free rides on the Salzach boat, the fortress tram and the Untersberg cable-car, as well as free use of public transport. Owners of a Salzburg Card also receive numerous discounts for concerts, theatre visits or excursion destinations in the area.
Salzburg and Music
Of course, Salzburg and music are inseparable, mainly because of Wolfgang Amadeus Mozart who was born here on the 27th January, 1756 in Getreidegasse No.9. Mozart composed 350 of his most beautiful works here. With his music, the most important and most played composer in the world, he impressed the history of music in an incomparable way. Several music events are named after him.
With "The Sound of Music", Salzburg also conquered Hollywood. The film, awarded with five Oscars, was filmed in the city of Salzburg and its immediate surroundings. The filming locations can still be visited today.