A bumpy start and a brilliant end would be the way to summarize the 2017/18 winter season for Marcel Hirscher. An ankle fracture in mid-August seemed to some superstitious fans "the fated 7 year bad luck." However, Marcel Hirscher has previously stressed that superstitions don't mean anything to him. He would do what is necessary: ski quickly, not with a stopwatch in hand, but rather with a knife between his teeth and at best win, win, win. And he did just that! He missed the World Cup opening in Sölden and in the second race in Levi, he ended up 17th. But from then on it went steeply upwards. Already in early December in Beaver Creek, he stood on top of the podium, and he repeated that permanently throughout the season – in Val d'Isere (Slalom), Alta Badia (Giant Slalom), Madonna di Campiglio (Slalom), Zagreb (Slalom), Adelboden (Slalom/Giant Slalom), Wengen (Slalom), Schladming (Slalom). Garmisch-Partenkirchen (Giant Slalom) and Kranjska Gora (Slalom/Giant Slalom). The competition could once again only watch and marvel at his achievements.
Marcel Hirscher – the Triumphator of the season
With the end of the 2017/18 winter season, Marcel Hirscher is a two time Olympic Champion, six-time world champion and seven-time overall World Cup winner. The competition has a hard time with him. The Norwegian, Henrik Kristoffersen was asked in an interview whether he would sometimes prefer to ski in another time without Marcel Hirscher, but he just shook his head. No, it is just more fun with Marcel Hirscher, was his comment. Heading to the race start together with a talent of the century gives you increased adrenaline!
Marcel Hirscher has made sporting history, excited his fans, and put the competition in their places. He is someone who knows what he wants, is ambitious and focused. However, there does seem to be a good amount of composure coming through in the last few years, as the 29-year-old no longer needs to prove anything.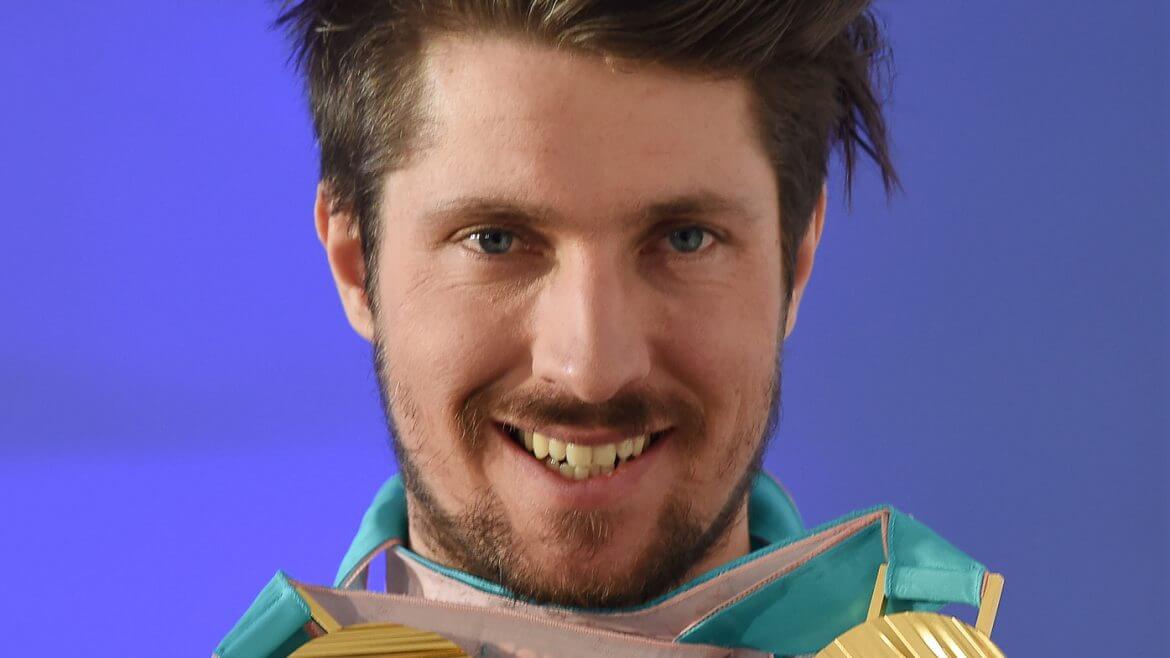 Marcel Hirscher – Triumphator at the Winter Olympics 2018
A talent of the century who rewrote sporting history
In the summer of 2017, he put it this way: "I have the feeling that I do not need to win a single World Cup race anymore. The most important thing in skiing is that it remains enjoyable. It has to be 'mega'. I have absolutely no ambition to break any record." He said it and then went and broke several records. Here is an overview:
Marcel Hirscher is the only skier who has ever managed to win the overall World Cup seven times in a row. Annemarie Moser-Pröll from Salzburg did it six times.
Marcel Hirscher has won 17 crystal trophies to date, with only two skiers still ahead of him. Linsey Vonn with 20 trophies and Ingemar Stenmark with 18 trophies.
In the 2017/18 season, Marcel Hirscher cracked the Hermann Maier record of 54 World Cup victories. The two-time Olympic champion, triple world champion and four-time overall World Cup winner Hermann Maier from Flachau is regarded as one of the most successful skiers of all time.
In 2017, Marcel Hirscher won the ANOC "European Sports Person of the Year 2017" award from the Association of National Olympic Committees (ANOC). No one has been "Sportsman of the Year" more times in Austria.
SalzburgerLand Ambassador with conviction
With his success, Marcel Hirscher is one of the most important role-models for Austria's young people. 95 percent of all children and young people see this athlete as a real Idol, from whom to learn and to emulate. His popularity is enormous and his promotional value, too. And despite the whole hustle and bustle, Marcel Hirscher is someone who is down-to-earth and knows deep in his heart where his home is. This is why he has been an official Ambassador of SalzburgerLand for over two years. And that full conviction. As a young child in Annaberg, he sped over the slopes of Dachstein West and spent almost his entire childhood in the idyllic Stuhlalm, where his parents managed mountain huts. "My life revolves around SalzburgerLand. It is my home and I'm not willing to leave this truly beautiful piece of the world" he said.
"The combination of overwhelming mountains, fantastic slopes, exceptional offers and cosy hospitality make my home unique!"
Marcel Hirscher
"Marcel Hirscher in luck" – at home is the best!
This summer too, the exceptional sportsman will spend a lot of time in his homeland – SalzburgerLand. Preferably with his girlfriend Laura and the two dogs – Cocker Spaniel Timon and Newfoundland Pumba.
Marcel Hirscher appreciates the range of leisure activities on offer in SalzburgerLand – kayaking on the Lammer River and mountain climbing are at the top of his list, as well as action on his motocross bike. This Salzburger has his roots in the Lammer Valley. Here live his parents and many friends such as Matthias Walkner, with who he skied in the youth ski races. Matthias has immortalised himself as a motocross rider with his historic victory in the Dakar Rally.
Marcel Hirscher is also present during the summer at numerous events, such as people's runs for a good cause, kayaking events, at the Salzburg Festival or, even better at the Electric Love Festival. Marcel Hirscher likes to try new things and this often has to do with noisy engines and high speeds. A passion which, together with his sponsor Red Bull, whose headquarters are in Salzburg, is in good hands.
Marcel Hirscher's favourite places in SalzburgerLand: