Longstanding beer tradition
It is an open secret that Salzburg is Austria's beer capital. Beer culture has been nurtured here for hundreds of years. Because at that time, as Christopher Columbus had just discovered America, the first beer was already being brewed in the time-honoured Stiegl brewery. In the meantime, the distinctive beer is well-known far beyond the borders of SalzburgerLand. Friars in monasteries located in the city and province of Salzburg also worked meticulously on beer recipes which are preserved to this day. Anyone who sits under the shady horse chestnut trees at the Augustiner Brewery in the Mülln neighbourhood of Salzburg and enjoys the monastery beer can taste this tradition. The beer brewing pioneers are blessed with the awareness of this valuable brewing legacy and creative spirit of innovation. Whether it is in the Gusswerk Brewery or in the Trumer Brewery, there is much to taste!
And all beers have one thing in common: regardless of whether it is traditional like wheat beer and bock beer or modern like chocolate stout and apple beer, the selected ingredients come mainly from the region, the crystal-clear water originates in local mountains, and the careful workmanship of experienced master brewers can be tasted with every gulp. Many breweries offer special tasting dates for their guests who are curious and interested. Typical Salzburg culinary combinations are served in many in-house restaurants: nothing tastes better with a juicy pork roast than a cool beer.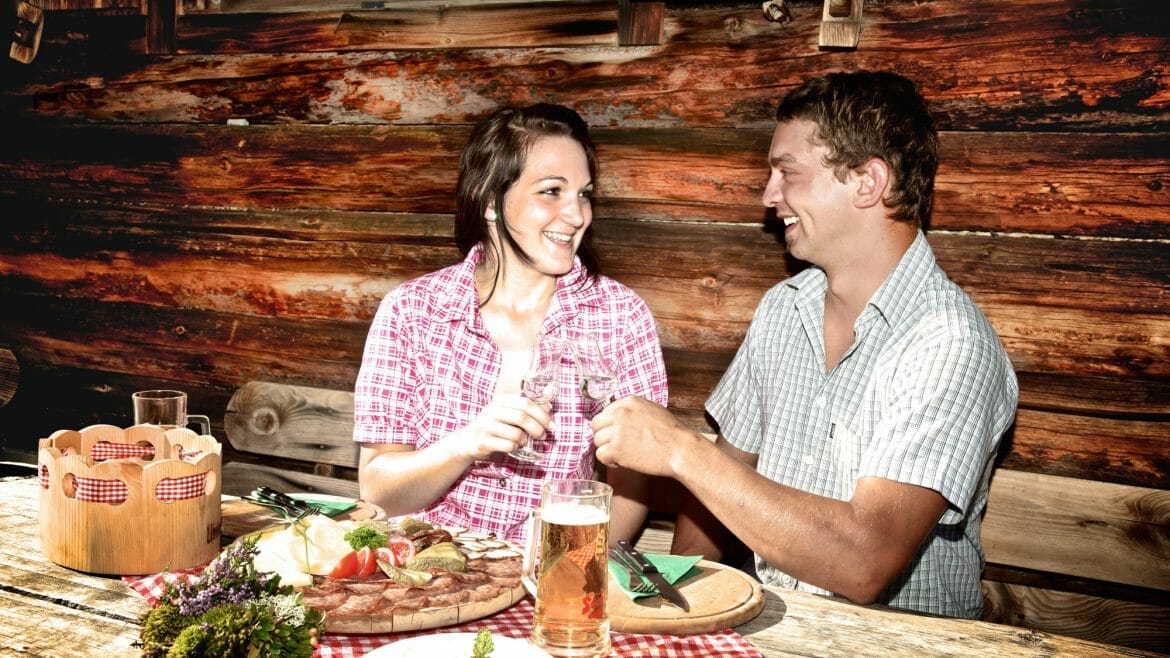 It can be savoured
What would a visit in Salzburg be without a shot glass of schnapps? Or would you like two? Highly decorated schnapps distillers have all kinds of high-proof "tonics" to offer for those who loved distilled spirits. The variety of fine spirits and schnapps is large indeed. And tasting the spirited treats is fun! No matter whether it is schnapps, liqueur or particular specialities, no limits are set on enjoyment here. When apricot and plum from a mixed fruit orchard meet rowanberry and grain, aficionados rhapsodise and philosophise! Can they taste the ripe fruit, hefty grain and passion embedded in the distillery process? Whereas some aficionados always prefer the fruit schnapps known as Obstler, others are enthusiastic about an unconventional bock beer distillate. Rowanberry schnapps is certainly a classic, and the wheat is separated from the chaff with this particular spirit. Passionate schnapps distillers like Saalfelden pioneer Siegi Herzog show how fully ripened fruits become noble drops. Decorated with numerous awards, they are not tired of looking for more delectable creations of fine spirits and schnapps. They work meticulously in distilling and tasting fine products which aficionados are allowed to taste, and pursue the pinnacle of pleasure with their art. Have you ever tasted Tauern Single Malt, or Alpen Gin? Take a piece of Salzburg's culinary realm home with you – perhaps in the form of a distilled spirit in a perfectly shaped glass bottle!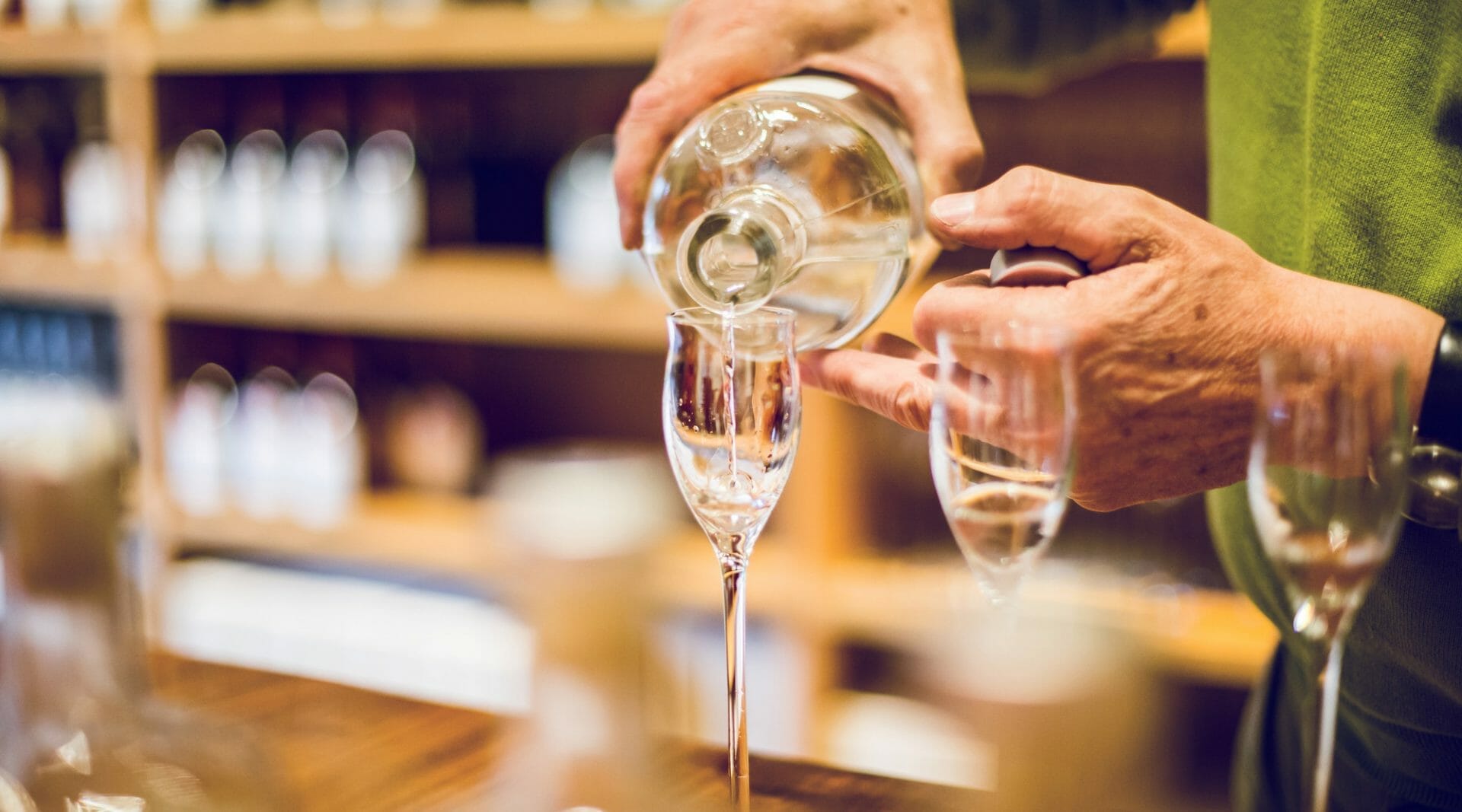 Merken
Merken