#1 Climb up step by step – indoor climbing in Saalfelden Leogang
What you don't need when climbing is wet ground and wet hands. Climbing chalk ensures dry palms and non-slip walls can be found in the indoor climbing halls in SalzburgerLand. Probably the most modern of its kind is located in Saalfelden Leogang and boasts a 1,700 m² climbing area, over 250 climbing and over 150 bouldering routes which attract climbing fans from far and wide. The colourful handles and the 17.50 metre high wall ensure beginners and experienced climbers overcome their own limits and grow a little more every time. Climbing newcomers can attend taster or basic courses and with a trained trainer helps to overcome a fear of heights. Are you curious? We'll show you what vertical highs can look like.
#2 Off into the eternal ice – Escape the rainy weather in the Werfen Ice Caves
In a special way, one also goes up high in the Tennengebirge Mountains near Werfen. Up there, at 1,641 metres, is the entrance to the largest ice caves in the world. It holds water in its frozen form and welcomes you with a frosty average temperature of approx. 0 °C. Warm clothes and sturdy shoes are a must! Inside the cave labyrinth, equipped with lanterns, you go over 700 steps and about one kilometre into the mountain. This first part of the 42-kilometre-long corridor is icy and can be visited. The very idea that the first fissures and cracks in the limestone rock were formed 100 million years ago, regardless of the temperature, causes a cold shiver down your spine. Here, you can get an idea of the impressive natural spectacle of the Ice Caves in advance.
#3 In the footsteps of the Celts – A trip to the Celtic Museum Hallein
Although the history of the Celtic Museum Hallein goes back less than 100 million years, it can call itself one of the largest museums of Celtic history and art in Europe. Here, not only Celticism comes to life, but also the history of Hallein and the prehistory of Salzburg – in the form of walk-in tunnels, insights into burial chambers and artistic gold jewellery. One of the highlights in the museum is the burial equipment of a Celtic tribal leader from the second half of the 5th. century B.C. , who was buried lying in a wooden chamber on a two-wheeled chariot. Or a 2,500-year-old Celtic beaked jug from the Dürrnberg Mountain. Who wants to take an exciting journey back in time to a culture that has long since disappeared?
© Celtic Museum Hallein – Exciting insights into the life of the ancient Celts
#4 Swimming, sauna, having fun – warming up in the spa
When it's stormy outside, we crave a bit of warmth. And we get it in the spas in SalzburgerLand. Spa water is good for our health and also provides immediate relaxation. It's a good thing that there are plenty of them in SalzburgerLand where the precious thermal waters bubble out of the ground in many places. In the Gastein Valley, for example, where a total of 17 springs at over 1,000 metres above sea level supply the health establishments in the region with hot thermal water up to 46°C. The TAUERN SPA in Zell am See-Kaprun relies on regional remedies and gentle wellness treatments, while families with children will have a lot of fun in the Adventure Spa Amadé in Altenmarkt with slides, diving platform and a water climbing wall satisfying every wish. But that's not all, as the Rock Spa is a great destination to inspire the whole family and the Alpine Spa offers many highlights, including the unique thermal water bathing lake. Would you like to get an overview of the spas in SalzburgerLand? You're just a click away.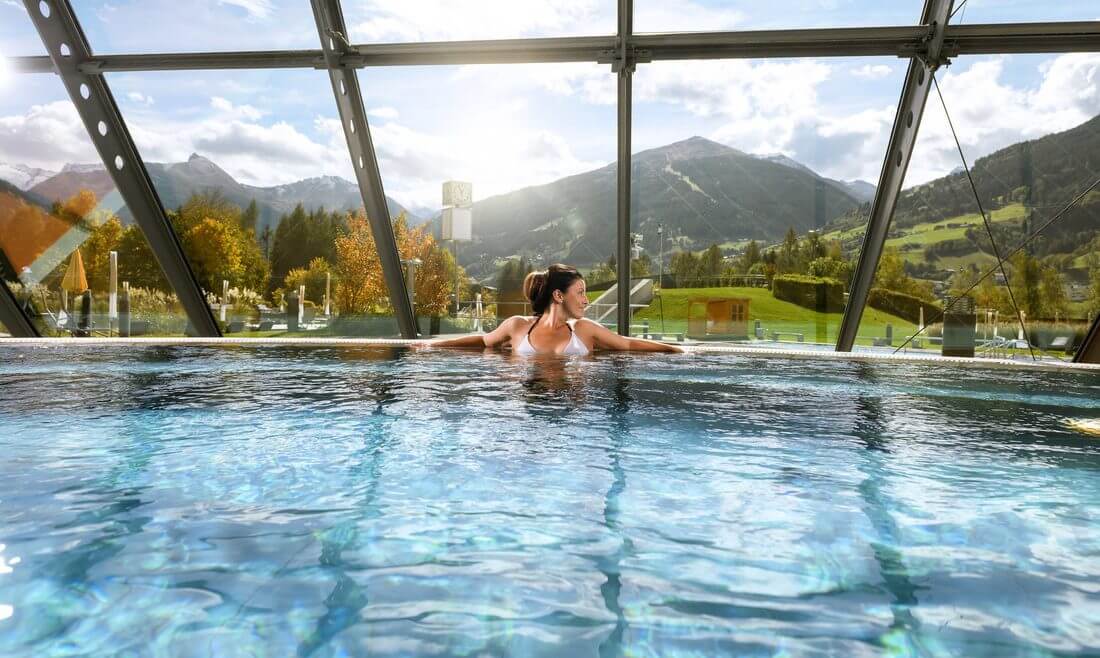 © SalzburgerLand Tourismus, Manuel Marktl – Spa Day in the Alpine Health Region SalzburgerLand
#5 Understanding Nature Better – Visiting the Mittersill National Park Centre
Such a visit to a spa makes you curious. Hot water, high mountains – How does nature do that? A difficult question! The Mittersill National Park Centre provides many answers, at least on the Hohe Tauern National Park. This is a small (or even big) sensation, as it's home to countless plants and wild animals that come from different areas of the world. This biodiversity and the incredible stories behind it can be admired over 1,800 m² of exhibition space. Ten natural areas show the character of the National Park. The 360° panorama cinema is an absolute highlight and makes nature almost tangible, even in the cinema hall. All that remains is to get up after the end of the film and hike the magnificent landscape yourself. That is, when it stops raining. Would you like more information about the Hohe Tauern National Park and the Mittersill National Park Centre? Here it is.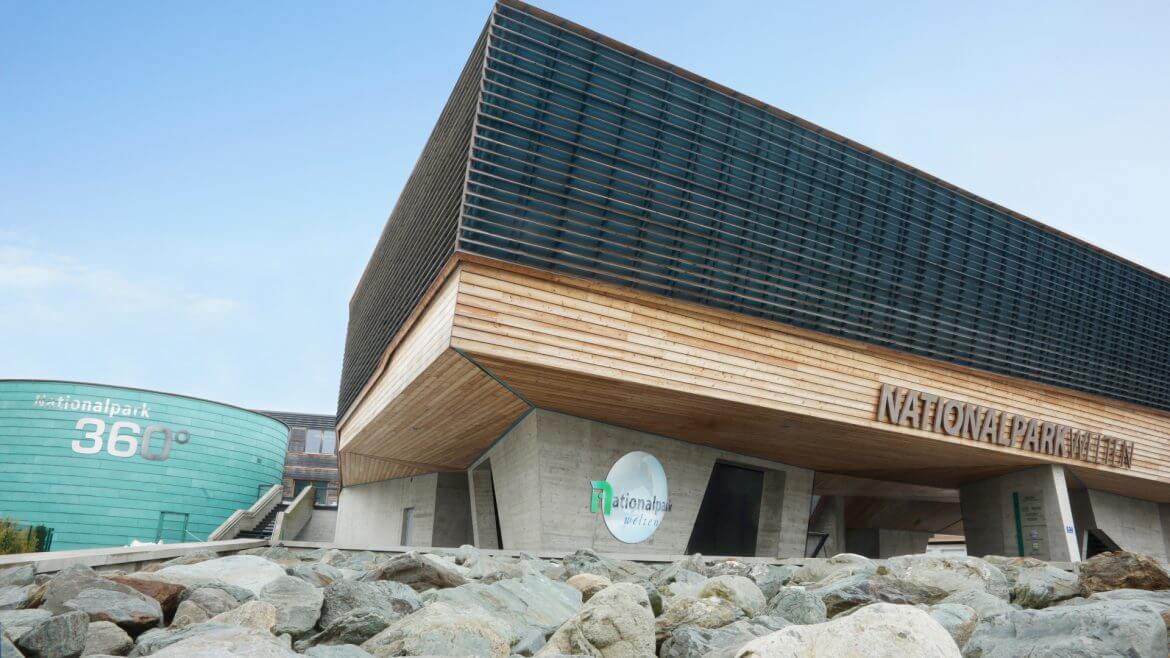 ©Holiday Region Hohe Tauern National Park – National Park Centre
#6 Pet animals and help on the farm – A visit to a show farm
Goats, cows, chickens and other animal inhabitants also welcome you on the show farms in SalzburgerLand. But what is a "show farm"? The name actually says quite a lot – here, selected organic farms and alpine pastures give an insight into their work and everyday life on the farm. Whether it's cheese making, bread baking, herb walks or animal experiences – guests are invited to participate as much as possible in the daily events. The insights help to better understand the connections between nutrition, agriculture and the environment. Learning something for life and stroking cats on the side – is there anything better? Here, you will certainly find the right show farm for your visit to SalzburgerLand.
#7 A hot affair – boiling soap in Fuschl
While on the farm natural products such as eggs or milk are created almost by themselves, in the Fuschlsee region you can produce a particularly natural product yourself under guidance. In Ebner's Waldhof in Fuschl you can either lay back and relax, or you can lend a hand and make soaps and creams from natural products. In the relevant workshops, handmade soaps are created in the hotel's herbal kitchen from a fat-oil mixture consisting of olive or sage oil and coconut or palm fat, and in combination with sodium hydroxide. What's so special about this? They are very tolerable and this suitable for any skin type. Along the way, you will learn which raw materials and additives are needed for soap production and why it makes sense to make your own soap. And it's pretty obvious that a homemade soap is an ideal holiday souvenir. Here, you get an insight into soap making in Fuschl.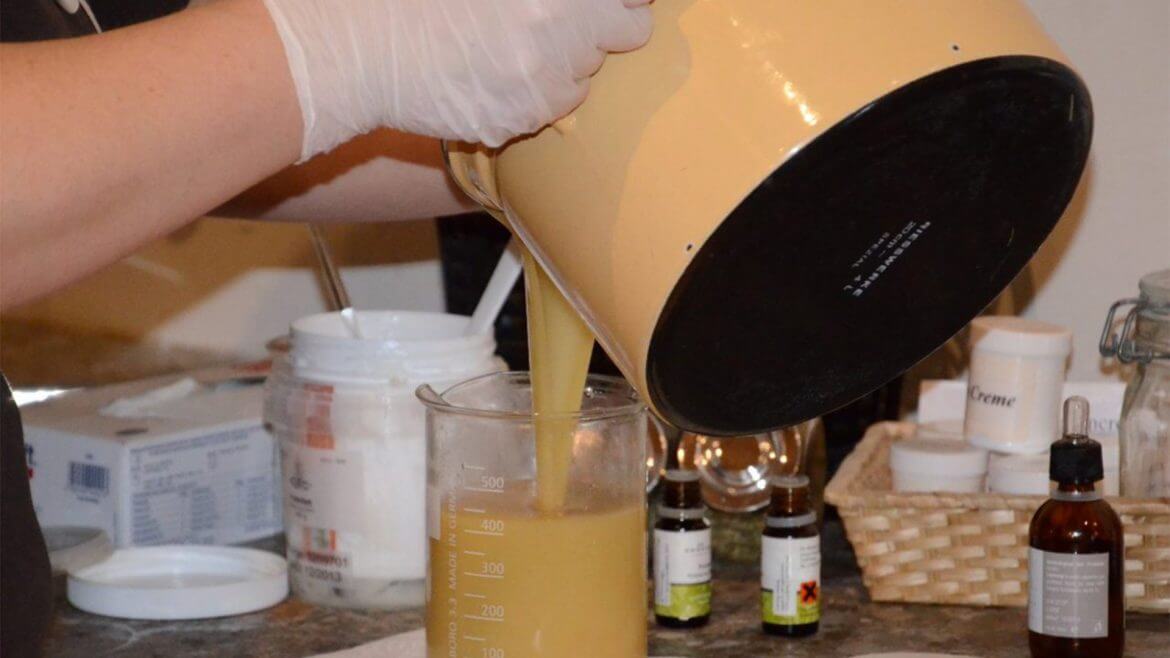 © SalzburgerLand Tourism – Soap making in Ebners Waldhof in Fuschl
#8 A journey through time on four wheels – Fahr(t)raum Mattsee in the Salzburg Lake District
From Lake Fuschl, you go straight to Lake Mattsee, where a monument was erected to the visionary and pioneer, Ferdinand Porsche. His grandson documents his grandfather's impressive work in the Fahr(T)raum Adventure World in Mattsee. Here, more than 3,000 m² of vehicles, built from 1900 onwards, of the Austrian manufacturers Lohner, Steyr and Austro-Daimler are shown, which employed Ferdinand Porsche as a designer. Visitors can marvel at the first sports car from 1910, the mass-market Volkswagen and many other milestones in mobility. And you can also hear them, as the sound of these historic vehicles can be heard with headphones. So, you not only get up close and personal with the car bodies, but you can also compete against each other in races with racing simulators or with remote-controlled cars on the large Carrera racetrack. So, who is the fastest?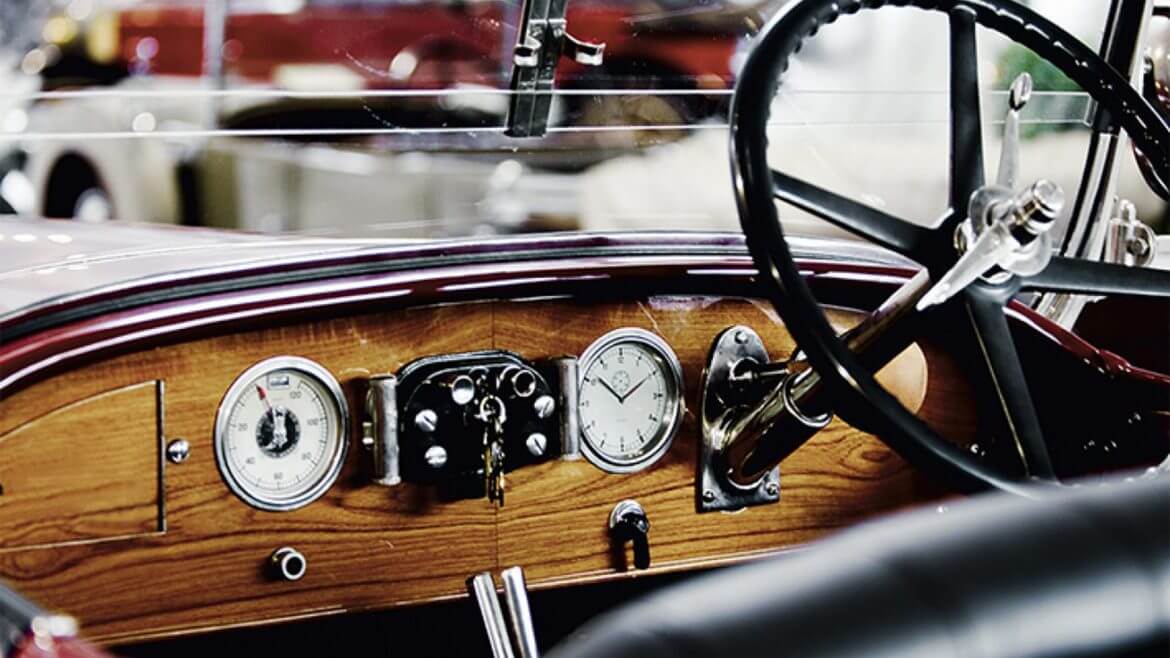 © Christine Fröschl – Classic cars in all colours and shapes
#9 Museum tour through Salzburg – dinosaurs, splendour and a lot of city history
The City of Salzburg and in particular its diverse museums also offer enough opportunities for a visit in the rain. Your exploration can start, for example, in the Cathedral Quarter with its magnificent rooms, which entertainingly and impressively shows how one can imagine the life and work of the secular and spiritual elite in their time. The Salzburg of yesterday and today is presented in the Salzburg Museum, where you can immerse yourself in the history of the city and learn what the romantic image of Salzburg and the domination of the archbishops are all about. In the Natural History Museum, you can check the weight of the moon, feel like you're in the jungle in the reptile zoo and also explore the world of dinosaurs. The Museum of Nature & Technology is a highlight not only for children, and the range of exhibits is so diverse that there is something for every interest. Here, we have even more inspiration for a rainy Salzburg day for you.
#10 For those who don't mind the weather, what about a rain hike along the Saalach River?
Believe it or not, those who consciously get involved in the rain will be pleasantly surprised. A hike in the rain can even be a lot of fun, provided you are dressed appropriately. In Salzburg's Saalach Valley, a rain hike is not so far-fetched as after all, the topic of water is omnipresent with the Saalach River and the diverse activities on and in it. Before you head out into the rain, however, you should pack waterproof hiking boots, a waterproof backpack and a rain poncho. And then your tour along the Saalach River from Lofer to St. Martin, including detours to the Teufelssteg (Devil's Steps) and the Strohwonner Gorge can get started. You will be rewarded with clear, fresh air and a view of the mountains of the Salzburg Saalach Valley, which hide their peaks impressively behind thick, grey clouds. To conclude with the words of Karl Valentin: "I am happy when it rains! Because even if I'm not happy, it's still raining!" Would a rain hike along the Saalach River be something for you? We'll show you the best way to do this.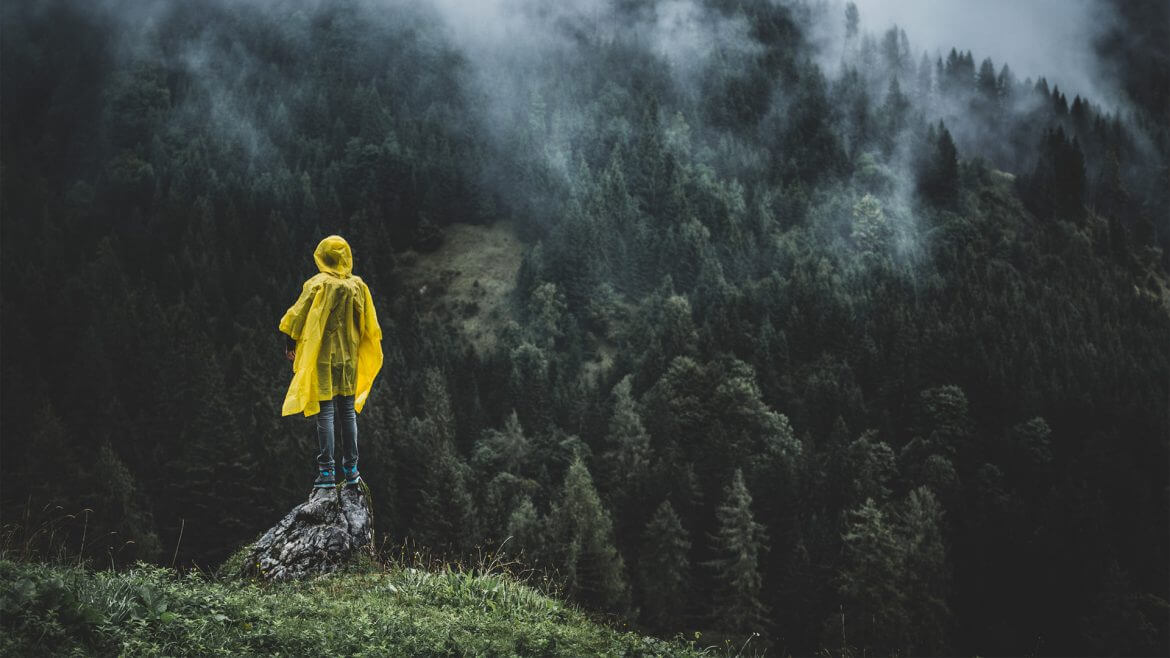 © SalzburgerLand Tourismus, Denis Cebulec – Rain hiking in Salzburg's Saalach Valley
*NOTE: Due to the current Covid-19 situation, not all establishments may be open and some experiences and events may not take place. Our guide gives you an overview of the current situation and offers information for a relaxed and safe holiday in SalzburgerLand. (safe.salzburgerland.com)