Even if for golf enthusiasts their game is one of the most beautiful and important things in their lives so that they also plan their holiday around golf courses, each and every round comes to an end and one longs for variety. It's a good thing that you can draw on a veritable wealth of possibilities here in SalzburgerLand to find your balance away from golf. Indulge in cultural and culinary delights, treat your body, soul and spirit to wellness or enjoy the tranquillity away from everyday life while hiking.
Culinary delights
Culinary delights in SalzburgerLand have a name – The Via Culinaria, which invites you on a tasty journey right across the state. Regardless of whether you only visit individual places or you are on the road a little longer on this 'road of pleasure' – no wish remains unfulfilled here. The Via Culinaria leads across 10 culinary pathways to the most delicious regional produce. Whether you taste them at the producer or the farmer, enjoy traditional specialties at a rustic host or are served them in award-winning restaurants as the highest level of gourmet art. The decisive ingredients here are regionality, originality, quality and authenticity, which is why it is hardly surprising that Prof. Dr.h.c. Eckart Witzigmann, named as "Chef of the Century" by Gault Millau, was chosen as patron of the Via Culinaria.
Wellness for body, soul and spirit
The topic of wellness is very important in SalzburgerLand. No wonder then, that there are also plenty of offers spread across all regions for slowing down your body a bit, being pampered and recharging your batteries.
The healing effect of the Krimml Waterfalls
In the middle of the Hohe Tauern National Park you find the famous Krimml Waterfalls. The Paracelsus Medical University Salzburg has proved that the Krimml Waterfalls provide a health-promoting effect for asthmatics and allergy sufferers. The exceptionally fine spray mist, in conjunction with a health holiday in Upper Pinzgau, does not only reduce allergic asthma, but also provides freedom from symptoms for several months.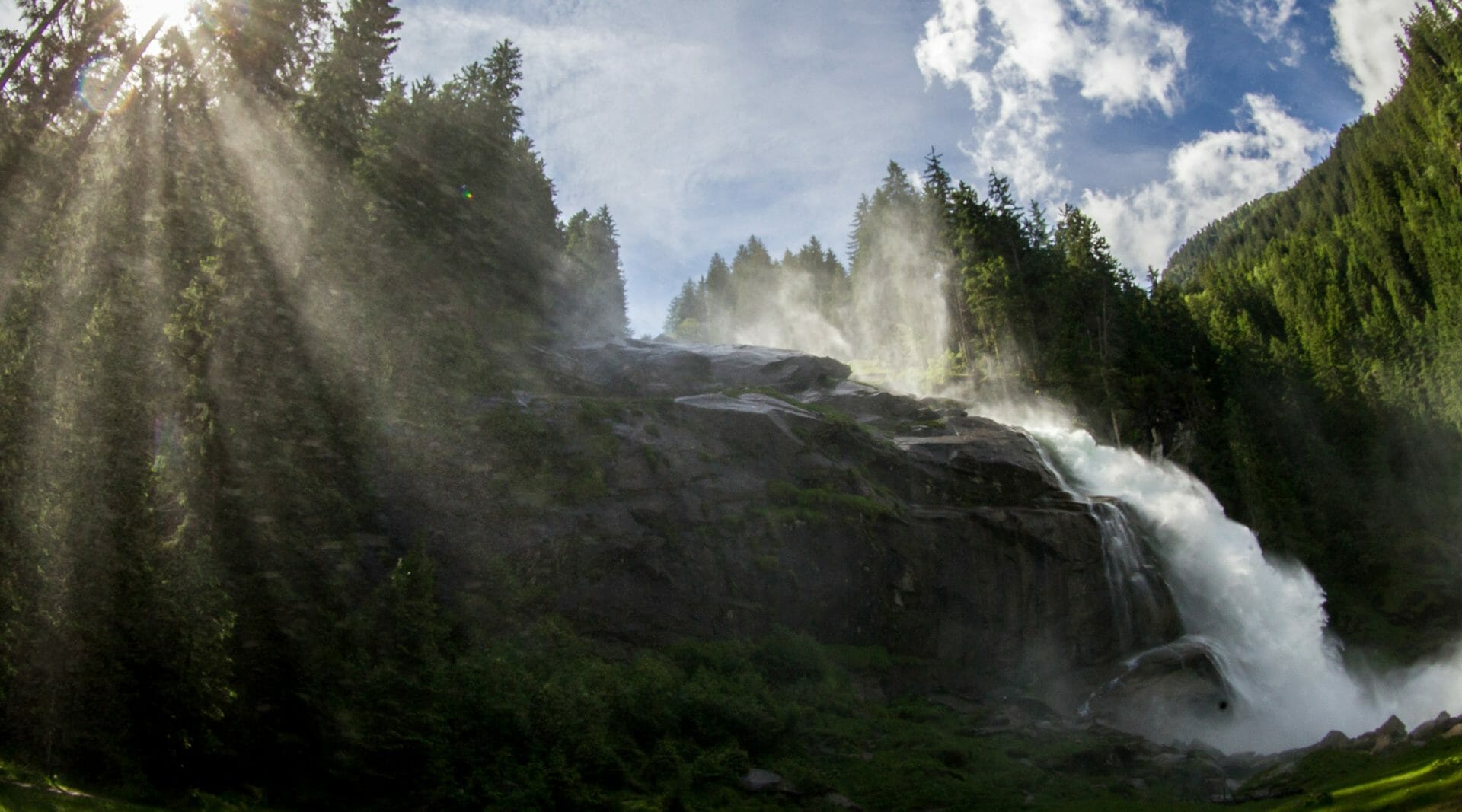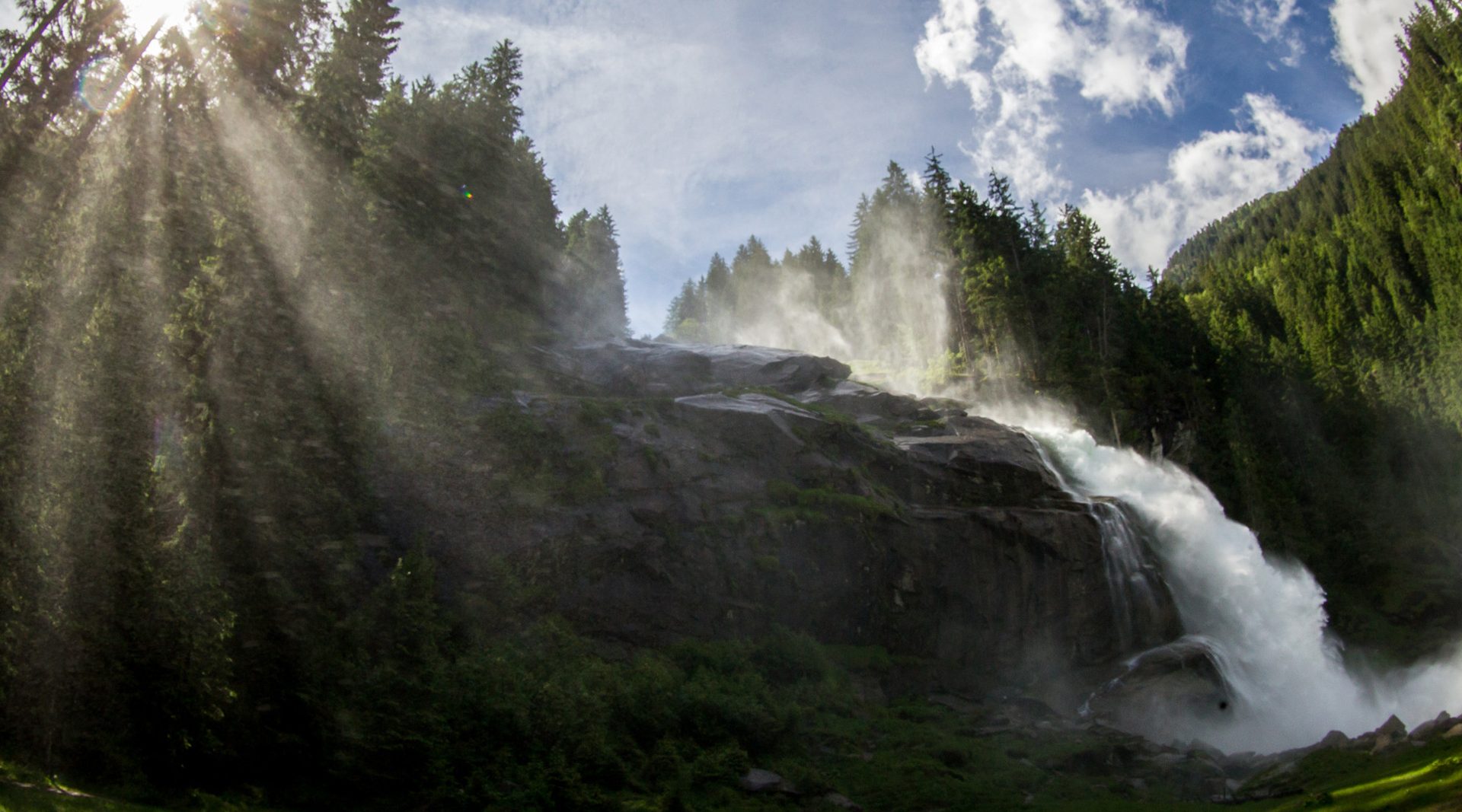 © Salzburgerland Tourism, Erwin Haiden – Pure hydropower of the Krimml Waterfalls
Spa Land SalzburgerLand
Guests can choose their own personal favourite spa from six thermal baths in SalzburgerLand. Here, they can then be pampered according to their mood.
At the gates of the City of Salzburg, this modern spa offers an extraordinary sauna landscape, special infusions and attractive daily offers.
A wonderful 4* superior thermal spa resort in the middle of the Hohe Tauern National Park. The 'Almwiesen' sauna, the relax grotto and the "Kidstein" children's area make a visit here a unique experience.
In addition to 11 pools, 5 themed saunas and 2 solariums, the giant single loop slide is the highlight. The perfect mix of relaxation and fun!
A visit to this adventure spa with waterfall means pure wellness. In the outdoor pool at 1,000 m above sea level, fresh mountain air can be inhaled.
A sauna world with mountain lake, relax world with relaxation oases, family world with speed slide and 360 ° alpine panorama. This is how a visit to Gastein becomes a pleasure for young and old.
In addition to noble saunas and steam baths, the panoramic relaxation room with a view of the Salzburg mountains invites you to relax. The culinary highlight is the pastries from the in-house pastry shop.
Cultural Virtuoso
If you long for art and culture beside your golf, there is no better place in the world to spend your holidays. Because it almost seems as if this spot on earth was kissed by inspiration in particular. Not only does SalzburgerLand have the Salzburg Festival, the world's most famous classical music festival, but there is also a lot going on culturally in other cities, regions and towns. Be it the many events of the harvest festival, the numerous Advent and Christmas concerts or the activities of the cultural initiatives in the holiday regions, in SalzburgerLand you are guaranteed not to get bored culturally.
Hiking into the mountains after golf
Even if the previous suggestions for a break from golf may have been very versatile and interesting, you should at least consider putting on your hiking boots, strapping on your backpack and setting off for lofty heights. Because where else can you get your head as free and switch off, as in the beautiful Alpine world of SalzburgerLand. Countless paths, alpine pastures and peaks are waiting to be discovered.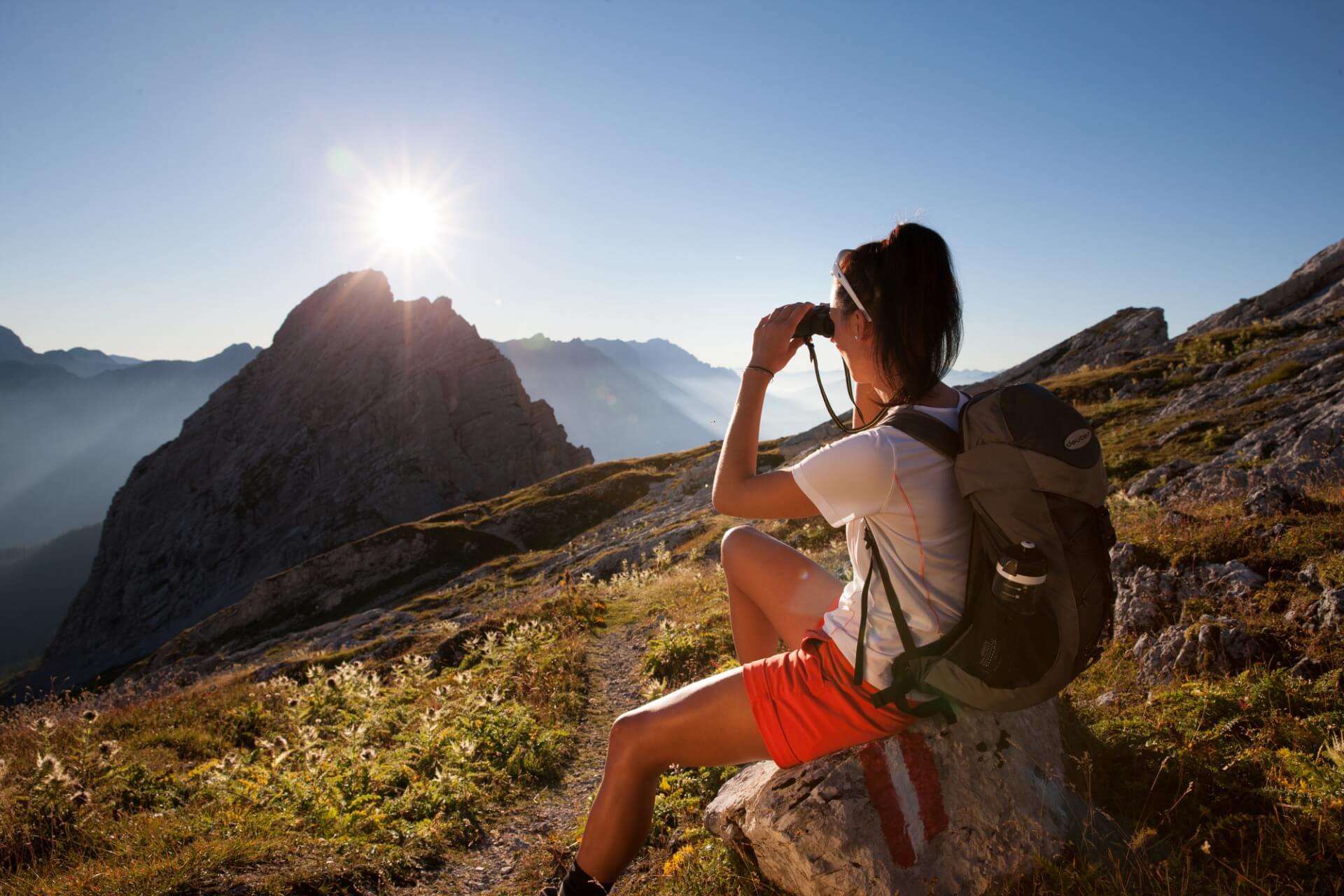 © SalzburgerLand Tourismus – quickly find your inner peace while hiking
© Titelbild: Golf Alpin – Markus Berger