But don't worry – you don't have to tackle all 31 stages at once. You can start anywhere and our 2-day tour takes us to stage 17 with the outdoor influencers Betti (@bouncing_betti) and Nina ('ninsch.la).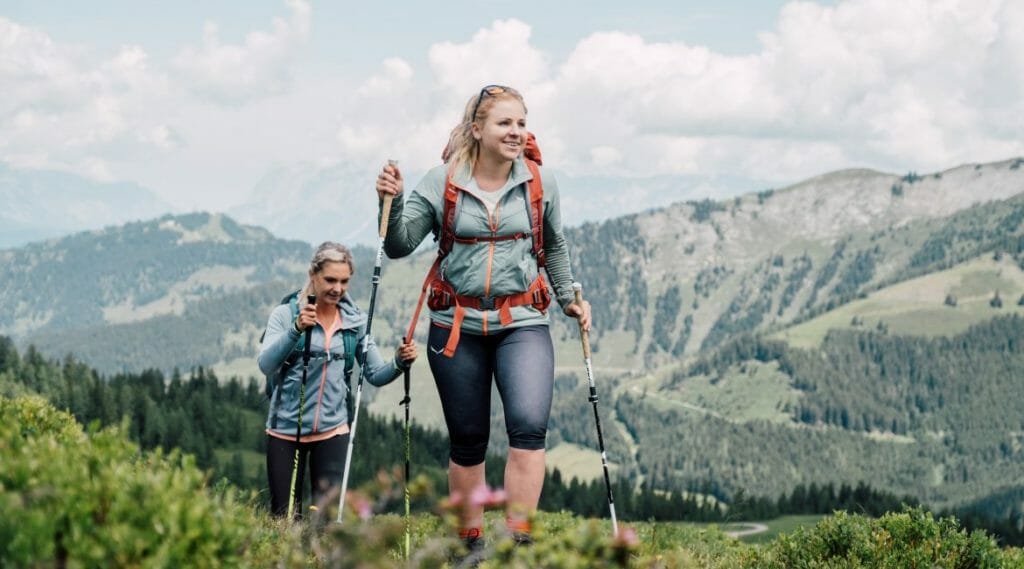 We must admit that the Grossarl Valley is simply a wonderful region for an extended hiking holiday in SalzburgerLand. No matter where you look, you can expect hiking routes around almost every corner that you simply have to travel. We took stage 17 from Grossarl via the Karseggalm and the Sonntagskogel to the Grafenbergbahn and onto Wagrain – with all breathtaking views included.
But first it goes from the Ellmaualm via the unmanaged Hennerbichlalm to the Kartörl at about 1,900 metres above sea level. Already here you have to unpack the camera for the first time, because this view of the Hochkönig and the Tennengebirge simply has to be captured.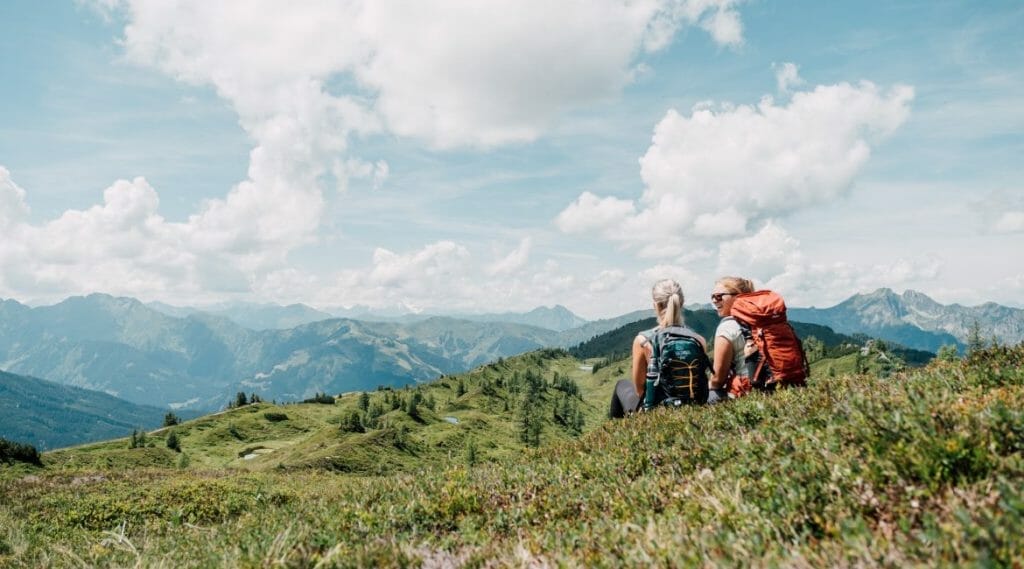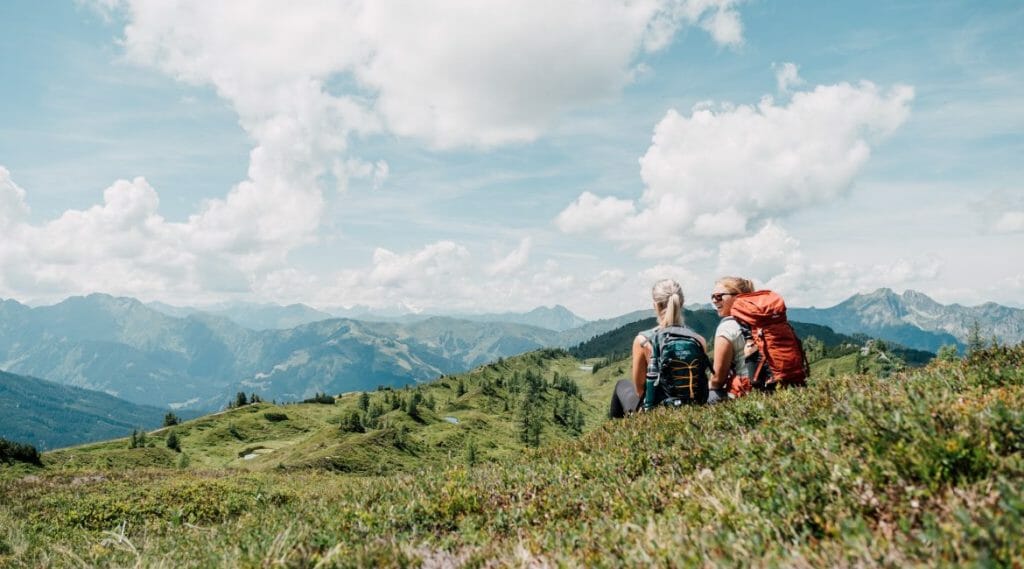 From here it continues comfortably, usually slightly downhill, along the lush alpine meadows. Before that, however, it is worth a short detour of only a few minutes over to the magnificent Trögseen. Afterwards, we continue on to the Karseggalm. Here, we not only take a short break, but also watch the wonderful SalzburgerLand cheese specialities being made directly in the alpine hut. Of course, we also have to try out how it tastes and treat ourselves to a tasty cheese snack as a refreshment. Simply a great experience for all the senses.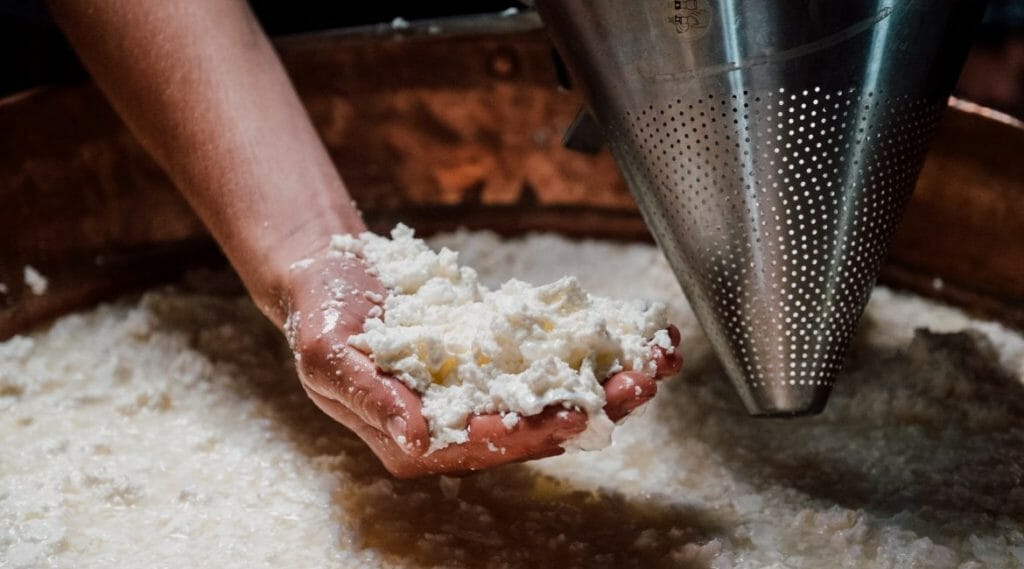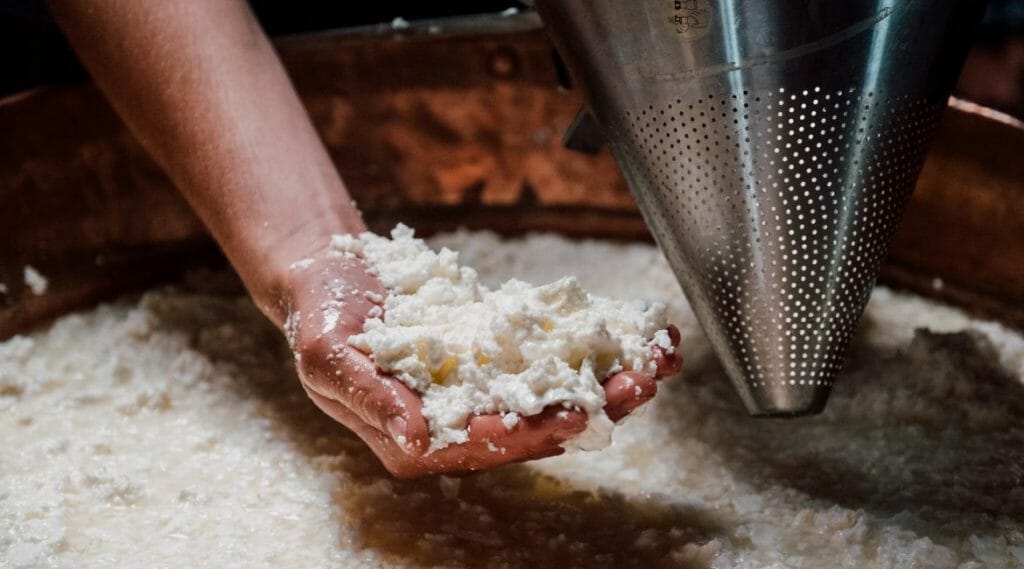 Our tips for your behaviour on the mountain – here you will find all information about how to behave on the mountain, especially with regard to grazing cattle.
Freshly strengthened we are ready for the ascent towards the Sonntagskogel. This is not particularly steep and easy to walk. The reward for this sweaty summer tour is the captivating panoramic view from the Sonntagskogel over the Salzach Valley and on to the Hohe Tauern with its impressive three-thousand-metre peaks. The final part of stage 17 of the Salzburg Alpine Pastures Trail is reached after a short descent at the mountain station of the Grafenbergbahn Wagrain. From here you can either go back over to the Grossarl Valley or start on stage 18, which leads over the Kitzstein to Kleinarl.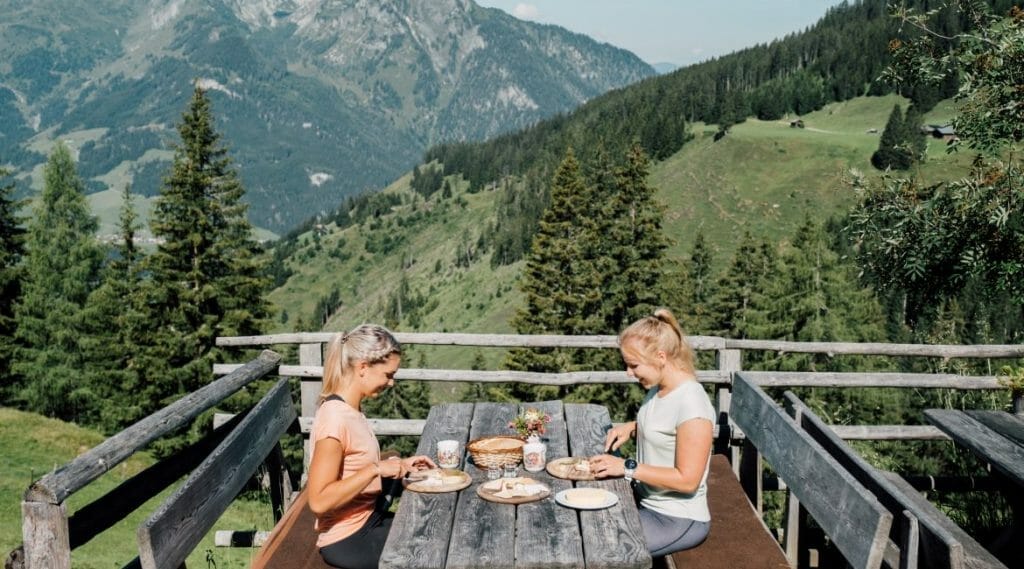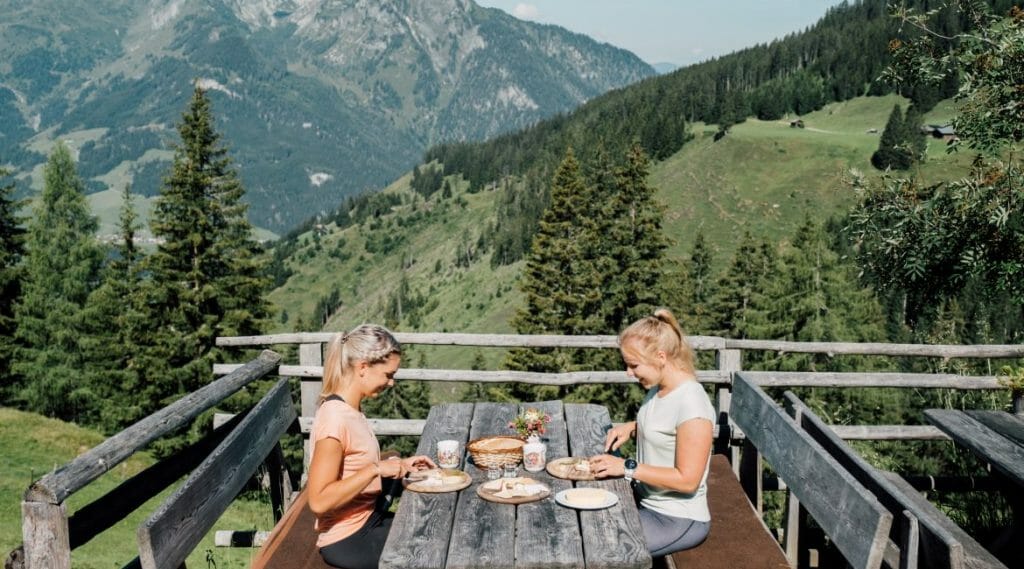 Salzburg Alpine Pastures Trail:
350 kilometres total length
31 stages across Salzburg's Pongau
120 rustic alpine huts along the way
3 levels of difficulty (for beginners, families and experienced climbers)
more than 90% of the trail runs at an altitude of more than 1,000 m
Our packing list for the Salzburg Alpine Pastures Trail:
Change of clothes (sweat absorbing underwear, light trousers, hiking socks, headgear, sunglasses)
Backpack (padded carrying strap, ventilated back)
Rain, cold and sun protection (hat or cap)
Telescopic hiking sticks
Good footwear
First Aid kit
Muesli bars, drinks, water bottle, (possibly also vitamin C and/or magnesium powders, etc.)
Hut sleeping bag
Toiletries (sunscreen, towel, toothbrush, medication, …)
Hut slippers, thick socks
Planning on the basis of tour descriptions and maps, orientation aid (hiking map, app, …)
Playing cards for the hut evening
Cash
Mobile phone (with full battery)
Camera
Here you will find some good tips on how to pack your backpack perfectly for the Salzburg Alpine Pastures Trail!
Our footwear for this tour: LOWA RENEGADE GTX MID
A multi-talented shoe that has become a cult shoe. This classic among multi-functional shoes offers, even after two decades of proven use, a timeless fresh look and the best walking and wearing comfort. The stem and sole construction ensures good performance with optimum wearing comfort and thus opens up a wide range of possible applications. Whether for your active everyday life or a spontaneous tour through solid terrain – the LOWA RENEGADE GTX MID is the ideal companion. Available in different widths for very narrow or wide feet! 100% "Made in Europe".
Click here for the right footwear: Renegade GTX MID