Wals-Siezenheim is built on several equal (economic) legs:
The home of multiple times Austrian football champions is the Salzburg Red Bull Arena in Wals-Siezenheim. Not so unusual then, that the stadium regularly attracts the crowds.
Right next door is the Klessheim Palace in all its glorious elegance. After an eventful history, the baroque palace today houses the Casino Salzburg.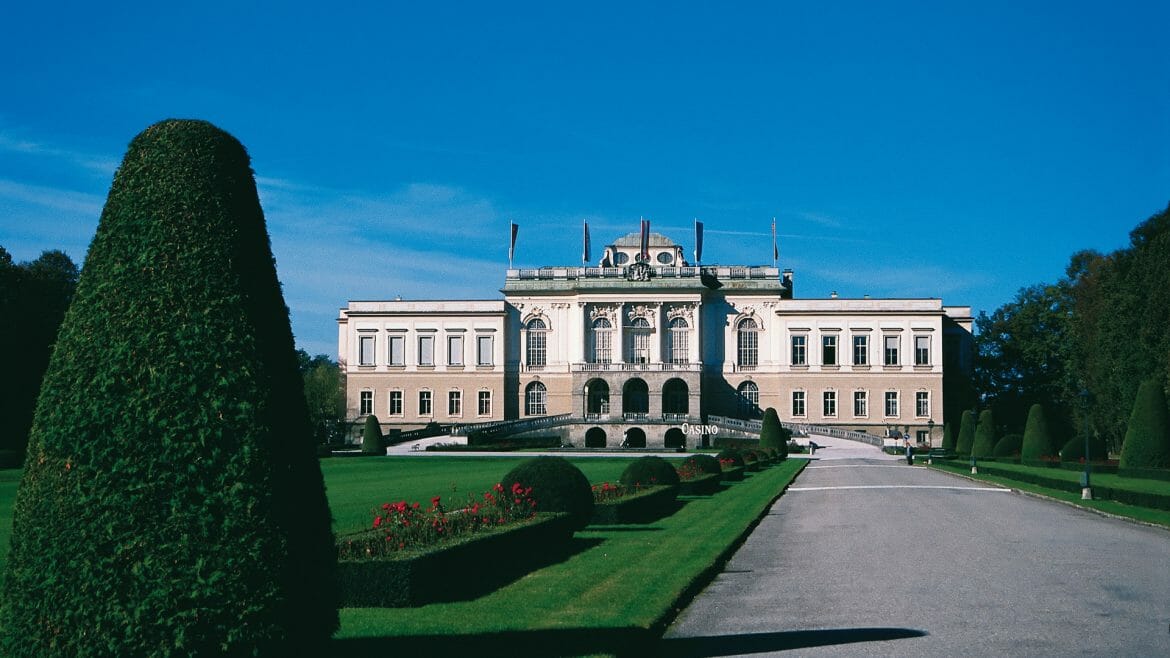 © Tourismus Salzburg – Klessheim Palace
Not only in the Casino can you spend money. But also just as well in the Outlet Centre Wals-Himmelreich, located conveniently right next to the Freeway.
In addition, Wals is known as the "Vegetable garden" of Salzburg. Warm southern winds, ample rain and plenty of sun are optimal conditions for first-class quality. From here the large and small green markets in the town and country are supplied as well as the local gastronomy. The 'direct from the farm' sales also play an important role. www.walsergemueseland.at
This community is almost famous for its Aperschnalzer. From the 'Three Kings Day', they crack their "Goaßl" (= whips) to drive out the winter. In a peaceful competition, the best whip cracker is crowned.
Insider's Tip: Blacksmith Culture Centre
The Blacksmith is both a cultural centre and a museum in one. As the name suggests, this regional Museum gives an insight into the blacksmith's daily life and work. Exhibitions and cultural events, such as concerts and theatre plays complete the offer. Culture pleasure for everyman in the Blacksmith