What exactly is the trend of "Trail Running"?
Trail Running or cross running leads joggers away from asphalted roads up hill and down dale, through woods and meadows, and onto the Alpine pastures. Trail Running covers a maximum of 200 to 300 metres of altitude, while mountain running starts at 400 to 500 metres.
Is Trail Running also something for running beginners and hobby-runners?
Most definitely, because one's running speed should always be adjusted to the surface and one's own stamina. Often, running in the countryside is more motivating because there is more to see and to discover. All the senses are addressed and trail running takes one's brain on tour.
What advantages does Trail Running have compared to running on asphalt?
Partly, other sections of muscle are involved while coordination and dexterity are improved. It is not only the number of kilometres, but the type of terrain that makes the running experience. Trail Running also promises a mental kick – a touch of adventure is always included.
Can you venture out alone when on holiday?
Yes, because as stated, it isn't about a mountain or orienteering run. If you are unsure, obtain local knowledgeable and remember to pack a mobile phone, a map, fluids and possibly also a headlamp. On larger tours, a compass can also do no harm.
What is important to note it when running on unknown terrain?
The appropriate Trail Running shoes with good grip and matching sole construction are important, so that we can reduce the risk of falls and injury. At altitude, both calorie and fluid intake requirements increase. Here, you should ensure you have enough with you and as well in terms of warm clothing.
Do running shoes also belong in your luggage on a summer holiday?
Absolutely! Whoever starts or finishes the day with a trail run through the beautiful landscapes in SalzburgerLand, is very close to nature and can test their sporting limits in a relaxed way.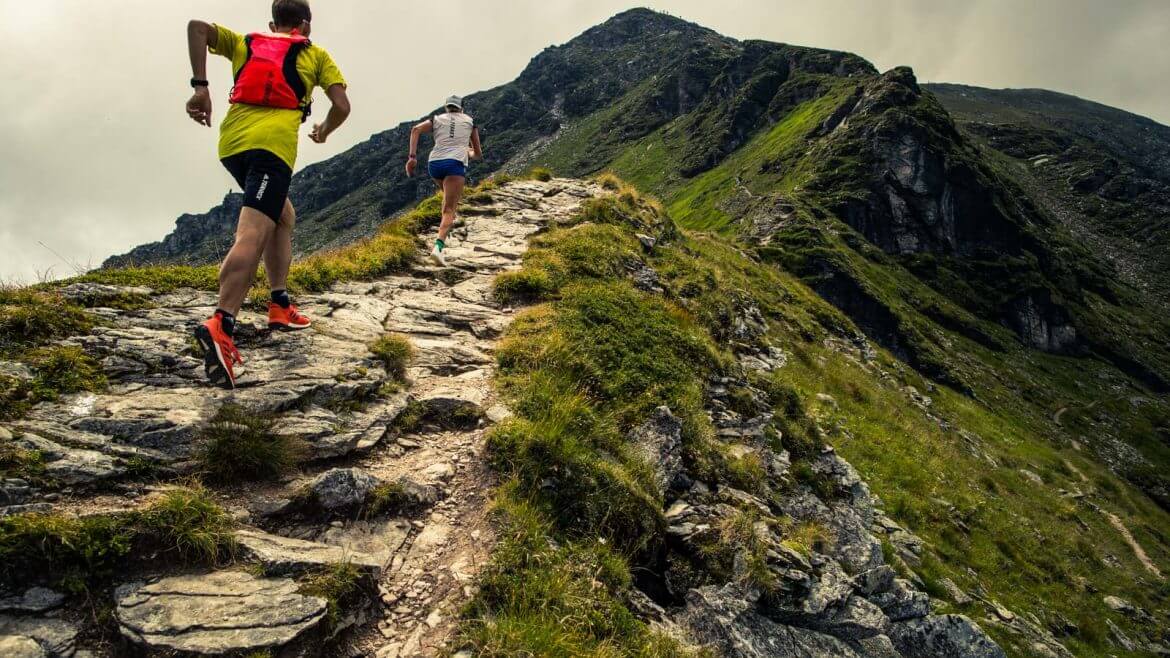 © Michael Müller – Trail Running takes you up steep hills
Mag. Michael Mayrhofer is a training scientist, state approved trainer, lecturer at the University of Salzburg, but above all a health improvement coach with an emphasis on "Medical Training Therapy", and of course, as the founder of the Academy of Jogging, a running coach.
Trail Running events & tips