No fear of heights and good footwear are important, when you lace up your hiking boots in the morning at the parking lot of the summer toboggan run. Here, you can take the lift up to an altitude of about 1,100 metres above sea level to the Karkogel Hut.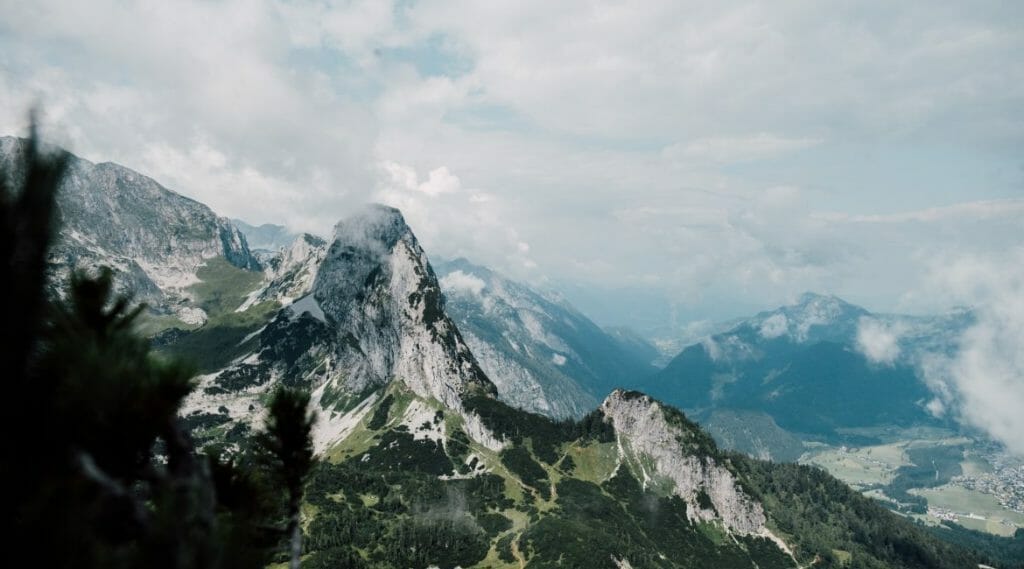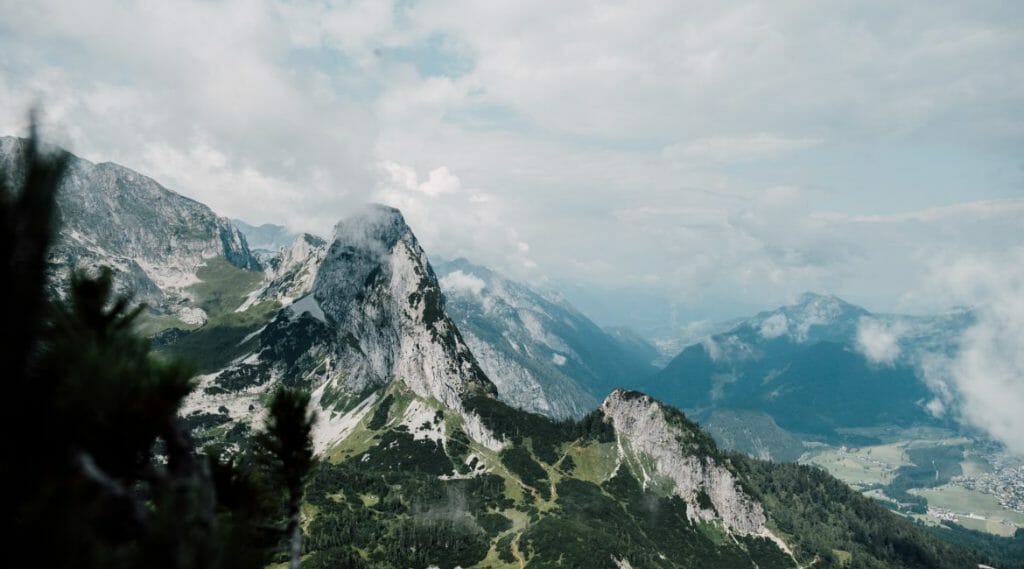 Our tips for your behaviour on the mountain – here you will find all information about how to behave on the mountain, especially with regard to grazing cattle.
From here the hike really starts, and we head onto path No. 227 heading South-East up to the managed Gsengalm at 1,447 metres, where you can take a break. These almost 350 metres of altitude are not technically very demanding, and they can be conquered in about an hour. However, the way to one of the two peaks at 1,810 metres above the Berlin Cross can be quite challenging. In some cases, the sections are very steep and somewhat exposed, and partly also secured with ropes. For those who want to take a summit cross photo, you still have to "change over" to the second summit of the Abtenauer Schober, which is slightly lower at 1,791 metres.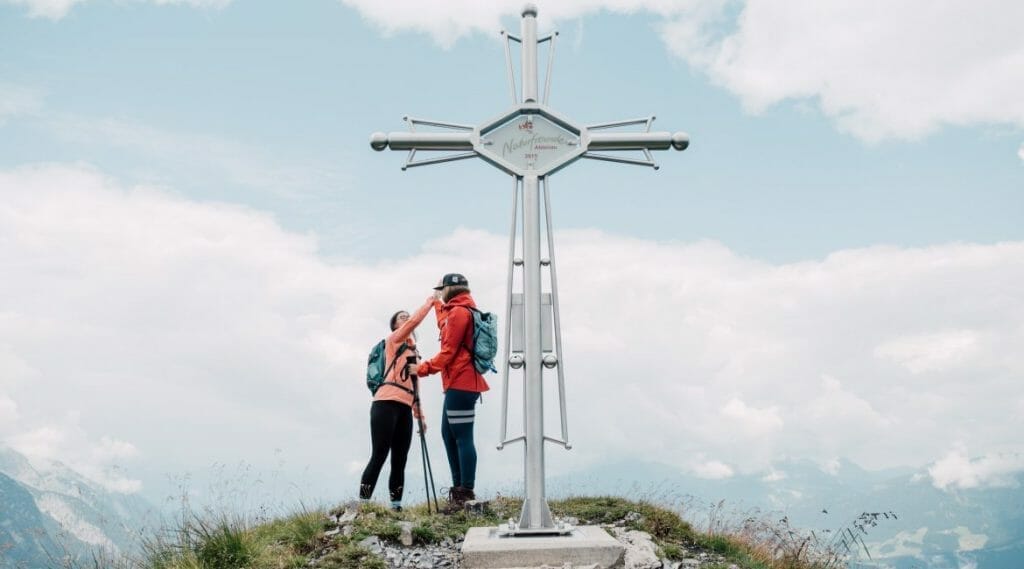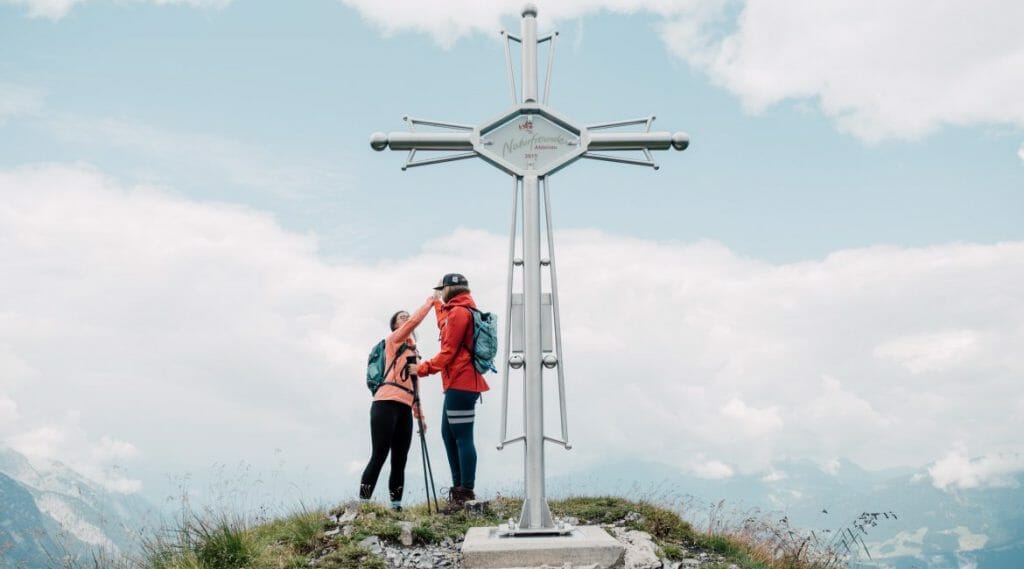 The descent back to the managed Karkogelalm is identical with the ascent, but at the Gsengalm you can choose between the forest road or the slightly steeper forest path. Arriving at the mountain station, a final highlight of this great hike in the Tennengau awaits us. This time we do not climb into the lift, but roar down into the valley on the summer toboggan run.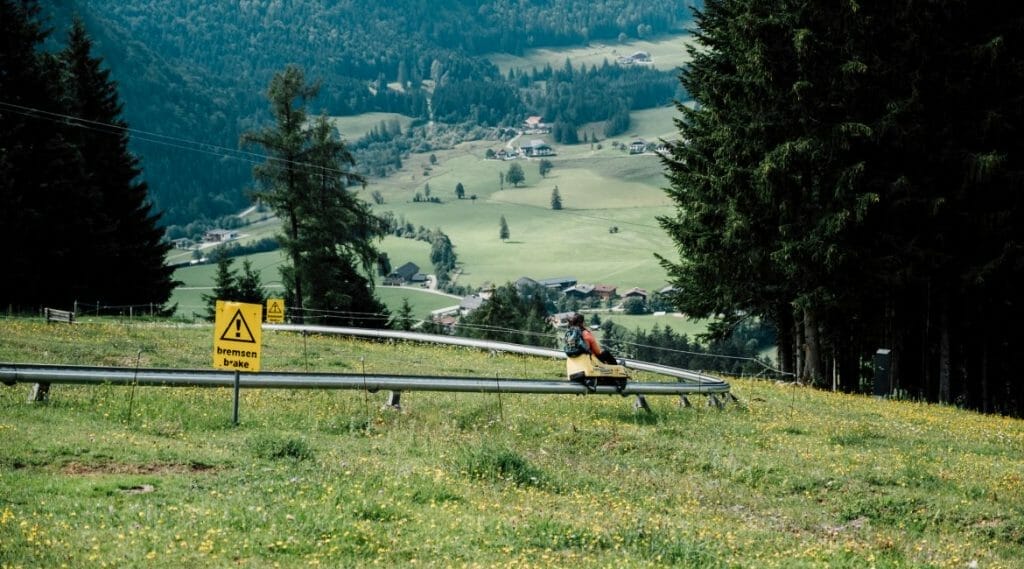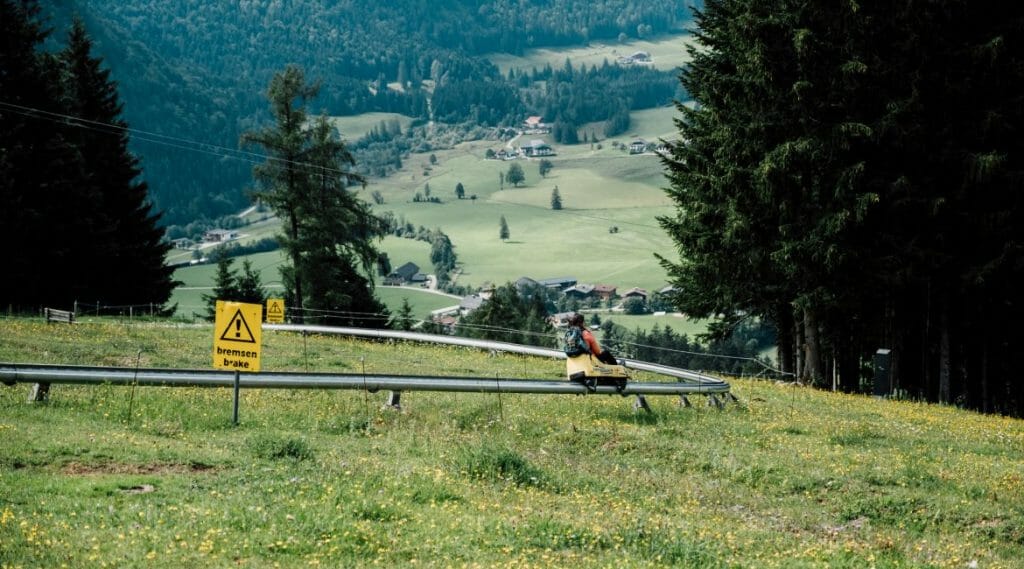 The Tour:
Difficulty: challenging (sure-footedness and no fear of heights required during summit ascent)
Distance: 7 km
Duration: 3.5 hrs
Ascent: 630 m
Descent: 630 m
Our packing list:
Karkogellift lift ticket for the ascent and summer toboggan ticket for the descent 😉
Enough time to stop in one of the huts -> Karkogel hut and / or Gsengalm
Drinks and food
First Aid kit
Walking sticks
Camera/Mobile phone
Sun protection (sun cream, sun glasses and cap)
Rain protection (the weather in the mountains can change very quickly)
Good footwear
Change of clothes
Our footwear for this tour – LOWA INNOX PRO GTX MID
When spontaneity and multifunctional shoes meet, then in the end only an unplanned adventure can come out of it. This is a good opportunity as with the waterproof all-rounder INNOX PRO GTX MID, outdoor athletes always have optimal footwear with them. While the mid-sole made of LOWA DynaPU® provides the necessary cushioning, the innovative LOWA-MONOWRAP® frame offers the best foot guidance at every step of the way. 100% "Made in Europe".
Click here for the right footwear: Innox PRO GTX