Together with the outdoor influencers Lisi (@lisi_fuessl) and Verena (@____verena) we did not want to miss this experience. In order to be up on the Hochgründeck early enough for sunrise on the 1,826 m high plateau, we recommend climbing up to the Heinrich-Kiener-Haus the night before and staying there overnight. The alternative is to set the alarm clock very early and pack your head-torch.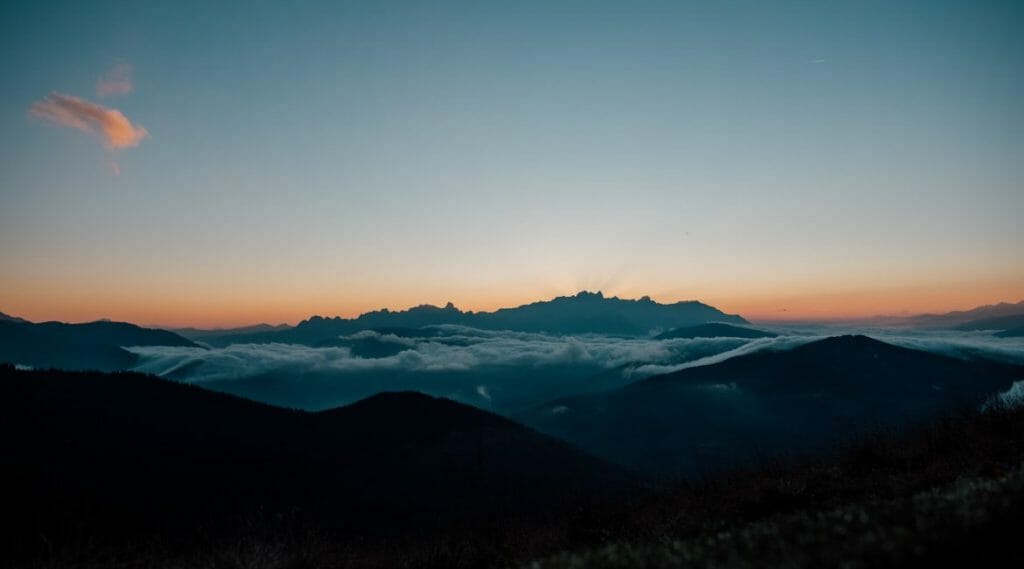 Our tips for your behaviour on the mountain – here you will find all information about how to behave on the mountain, especially with regard to grazing cattle.
The starting point for this hike for the whole family is the free hiking car park Stein-Bauer, which is located approx. 1,000 metres above sea level. The 6.2 km long hike over narrow but not too steep hiking trails leads over a little more than 810 metres of altitude in about 2:45 hrs up to the Heinrich-Kiener-Haus and to the Hochgründeck. A highlight is certainly the Peace Chapel which sits a little above the Heinrich-Kiener-Haus on the St. Rupert Pilgrimage Trail.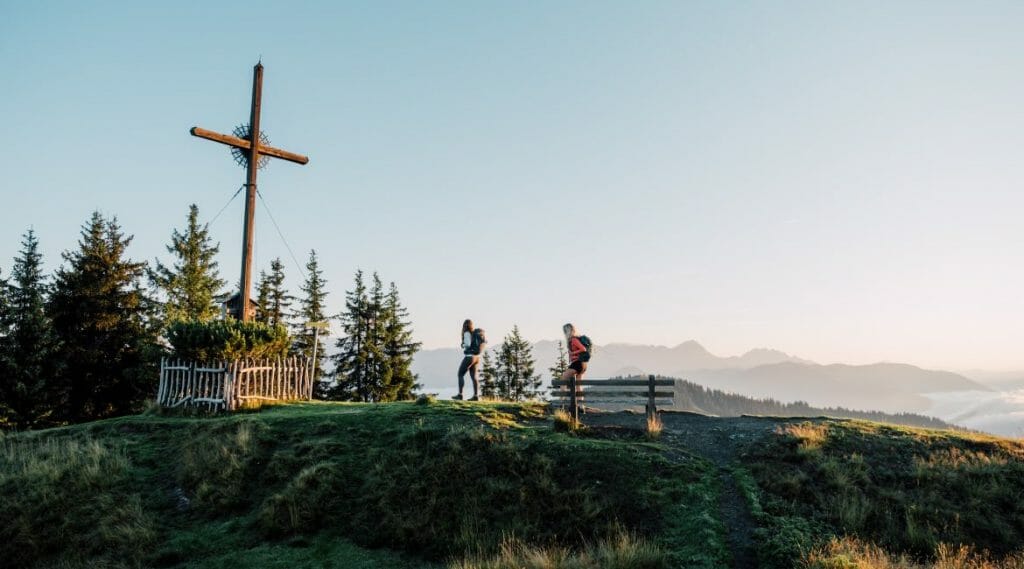 You can enjoy an incredible view from the very top, at over 1,826 metres. Some say that you can see more than 300 mountain peaks from here with perfect visibility. From the Hochkönig over the Tennengebirge, Dachstein, Niedere and Hohe Tauern with the Grossglockner, the Berchtesgadener and Kitzbühler Alps to the Dientner Schieferbergen. Simply breathtakingly beautiful!
On the descent we made a stopover in the Heinrich-Kiener-Haus for a hearty breakfast before we went down again into the valley.
The hike to the Hochgründeck is one of the seven peaks of the Salzburg Summits.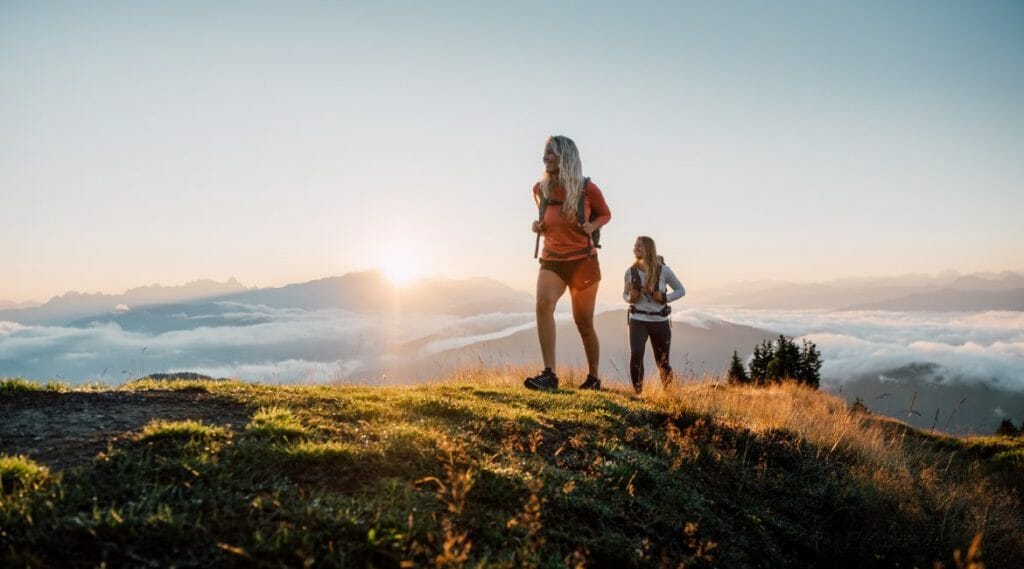 The Tour:
Difficulty: medium
Distance: 6.2 km
Duration: 2.45 hrs
Ascent: 810 m
Descent: 810 m
Our packing list:
Change of clothes
Backpack
Rain, cold weather and sun protection (sun cream, sun glasses and cap)
For the descent: telescopic hiking sticks
Good footwear
First Aid kit
Drinks and food
Cash
Mobile phone
Planning on the basis of tour descriptions and maps, orientation aid (hiking map, app, …)
Camera
Head-torch + spare batteries or other light source
Our footwear for this tour – LOWA MADDOX GTX
With the airy, light and waterproof LOWA multifunction shoe MADDOX GTX LO, you will feel comfortable on any terrain – be it on an outdoor holiday or in your spare time. With the practical Speed-Lace technology, this sports shoe can be quickly and easily adapted to your individual needs, while the GORE-TEX membrane ensures consistently dry feet. 100% "Made in Europe".
Click here for the right footwear: Maddox GTX