In order to have a special appeal to young and old, as well as provide a lasting memory of your hikes along the Salzburger Almenweg, we have created hiking pins divided into different levels: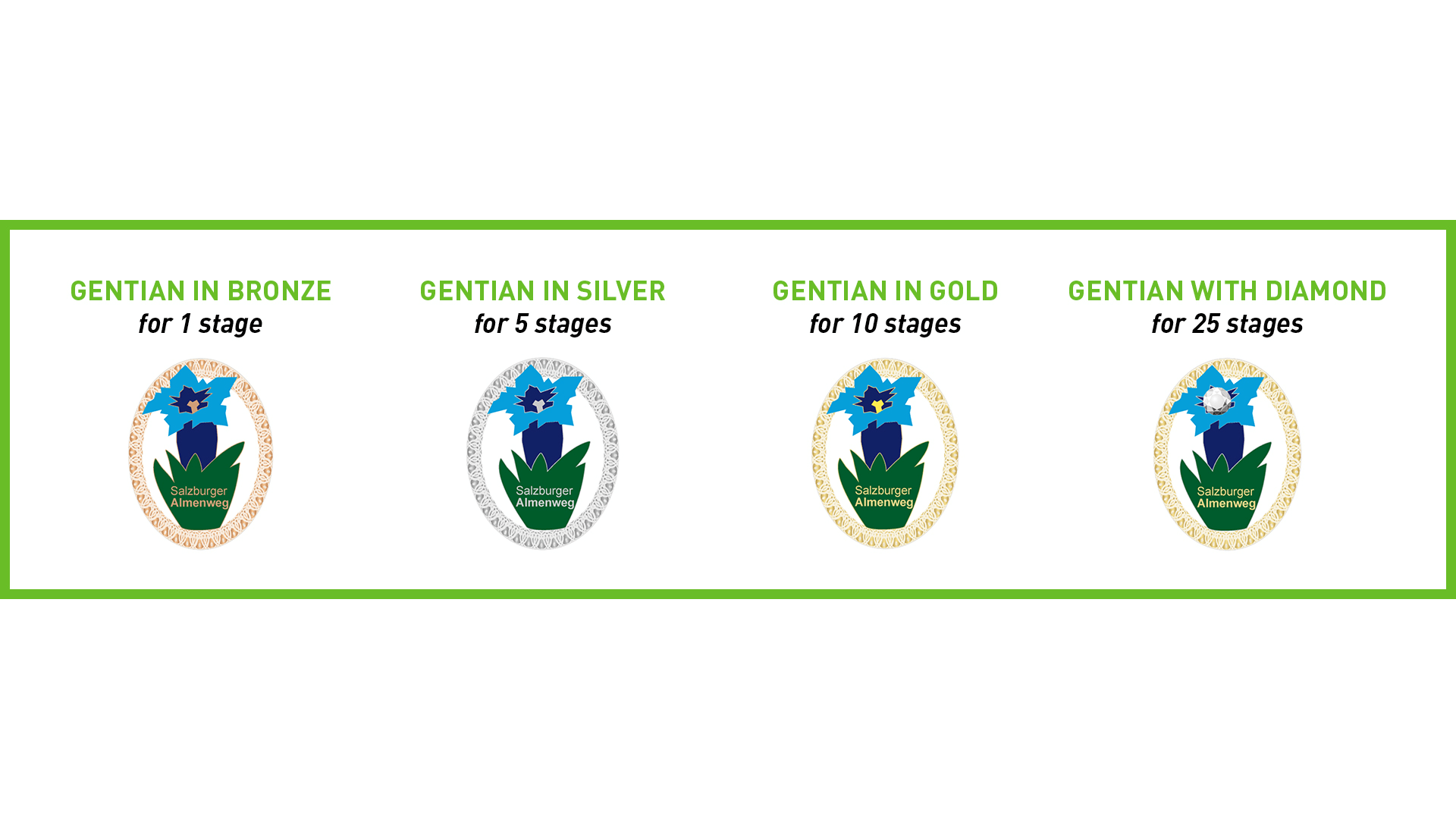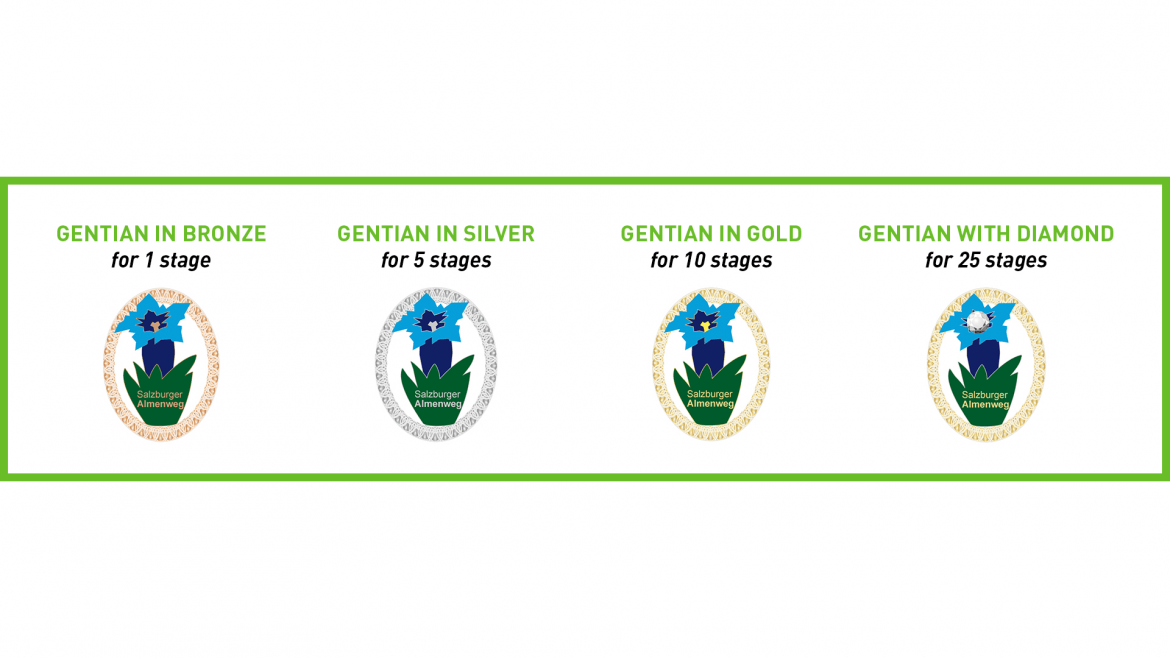 The individual hiking destinations are something you can choose for yourself. As proof that you have completed each, you will receive an official stamp. You can obtain the stamp at any of the alpine huts located along each stage of the Almenweg.If the stamp happens to have been misplaced or the hut is closed, the information can be entered into the appropriate box by hand, or simply have it confirmed at the local tourist office.
The Salzburger Almenweg hiking pins themselves are available from local tourist offices. Simply present them with the necessary stamps and pay a small fee of Euro 4.50 .
We hope you enjoy your hikes and have all kinds of wonderful experiences along the Salzburger Almenweg!