We left for Zederhaus a bit nostalgically because we knew that our ski tour on the Schöpfling in Lungau would be the last tour stop of our "5weeks5peaks" Challenge in SalzburgerLand. The anticipation was huge, the weather wintry and above all this promised to be a wonderful deep snow descent. But one thing after the other!
The alarm clock rang early in the morning so that we didn't miss our finale. At 8.00 a.m. we had already met at the town hall in Zederhaus, where we had arranged to meet with our outdoor influencers Christina (@mountainstrays), Doris (@subuuu7), Matthias (@fraeuleinflorasbg), Johannes (@jankfiles), Helene (@lenibeeeee) and Magdalena (@magdilena) as well as our guide Franz Gfrerer. Then, we went again briefly by car one stop to the forest near Zederhaus. From here, we wanted to set off onto the Schöpfling at 2,143m. Since the forest parking area is located at approx. 1,330 m, we only had to overcome about 800 metres of altitude for the summit victory.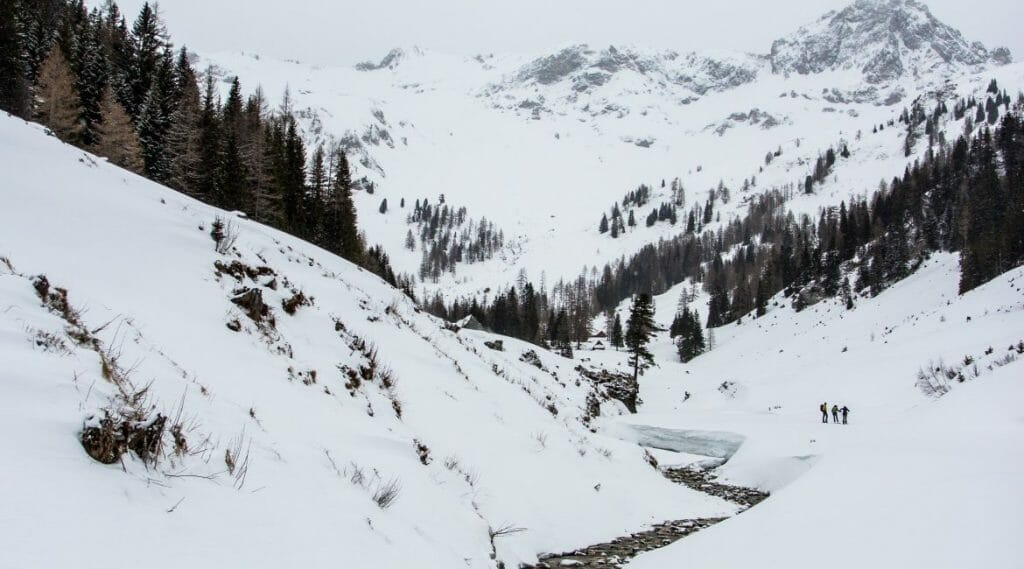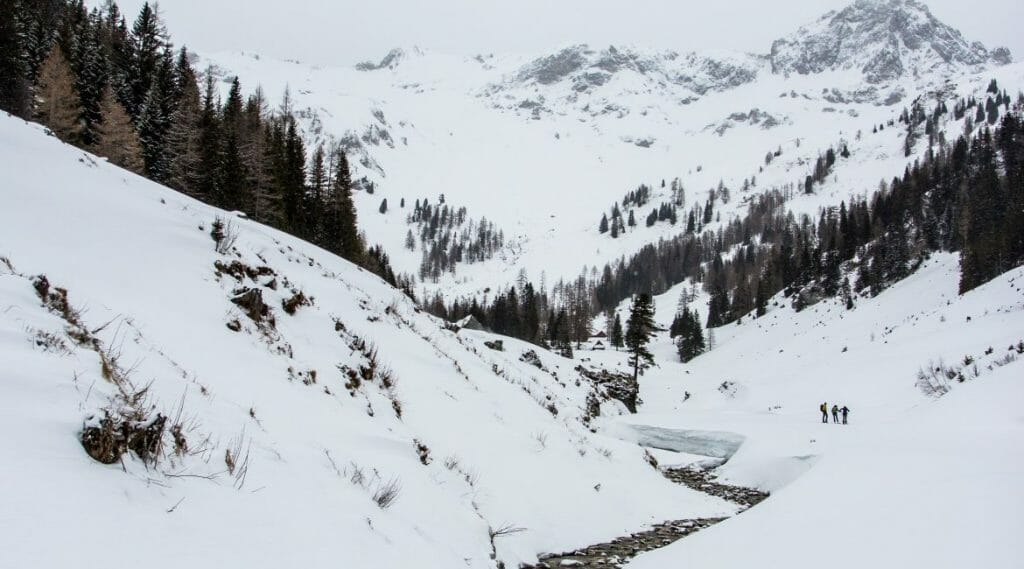 Before we started the ski tour, we checked all LVS devices (avalanche search equipment) for functionality with our guide Franz Gfrerer. This doesn't take long, but it's a core part of ski touring 101. Then we headed up to the ascent. We strapped on our touring skis and didn't have to be told twice to overcome the first metres of altitude. In general, the ski tour on the Schöpfling, with its approximately 2.5 hours ascent, is considered to be an easy to medium high-winter tour, which requires only minor technical skills. Thus, it is perfect for those who have not yet done many ski tours but still want to head up high.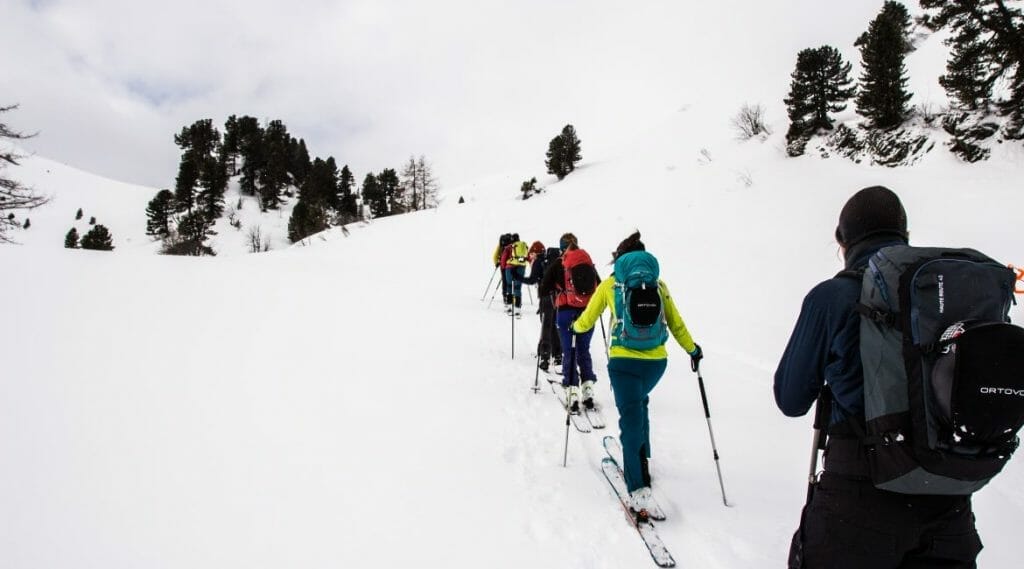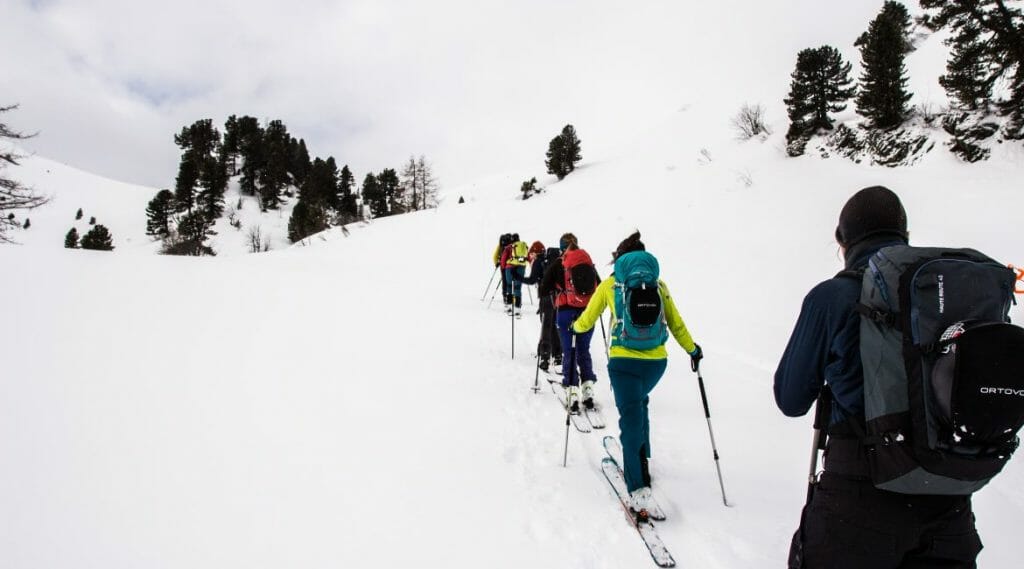 Our destination was also the summit from where we could get a magnificent view of the snowy winter landscape. Under a light snowfall, we went at a leisurely pace over the Muhreralm on an avalanche-proof route through light Larch forests. Franz Gfrerer was always open for our questions and explained everything worth knowing about the Riedingtal Nature Park and the surrounding mountains. The closer we got to the summit of the Schöpfling, the greater was our anticipation for the descent because none of us wanted to miss out on the finest kind of deep snow descent. That's why we only took a very short break at the top of the summit in those deep winter conditions. Now it was time to take off the furs, close our jackets and prepare for the descent. We took a short snack break at the Muhreralm before we skied all the way down to our cars.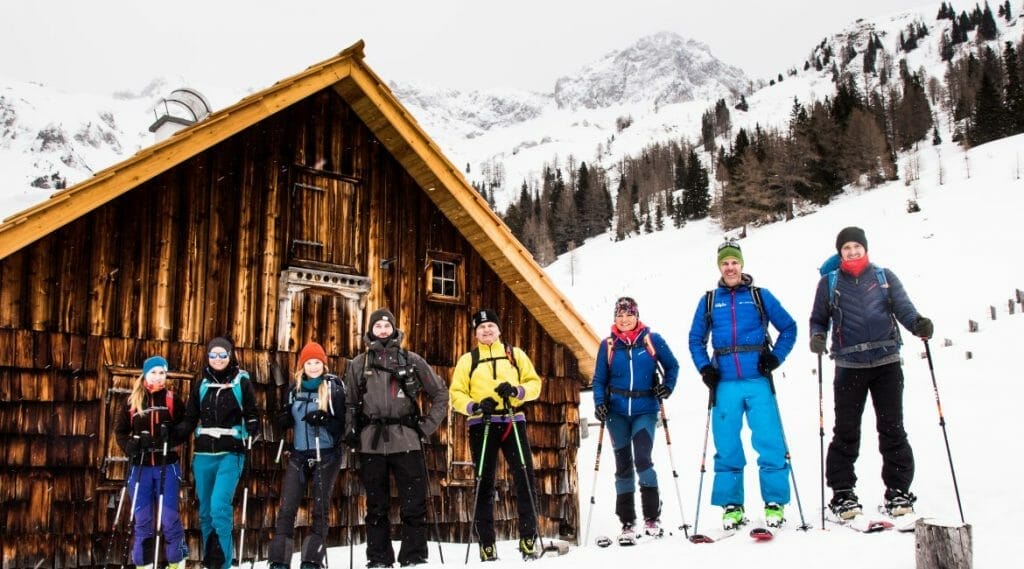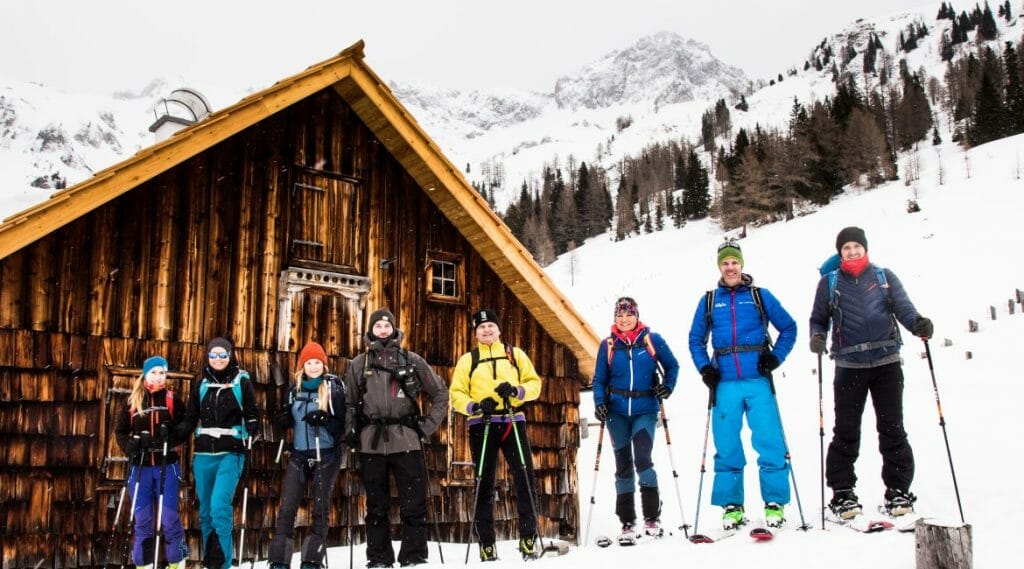 Wow! It was really fun carving our marks in the fresh snow. But by then we had earned a late lunch at the Alpingasthof Kirchenwirt in Zederhaus. After such a tour, the Schnitzel tasted twice as good. And the high-percentage finish was provided with a Schnapps tasting. The hosts were Gabi and Matthias Moser Vulgo Müllnerbauer of Edelbrände Moser in Zederhaus. Landlord Matthias Moser presented us his finest Schnapps with a lot of passion and humour, and let us taste a couple of other delicacies. Our tip – even if you haven't been ski touring before, a visit to Edelbrände Moser is always a good idea!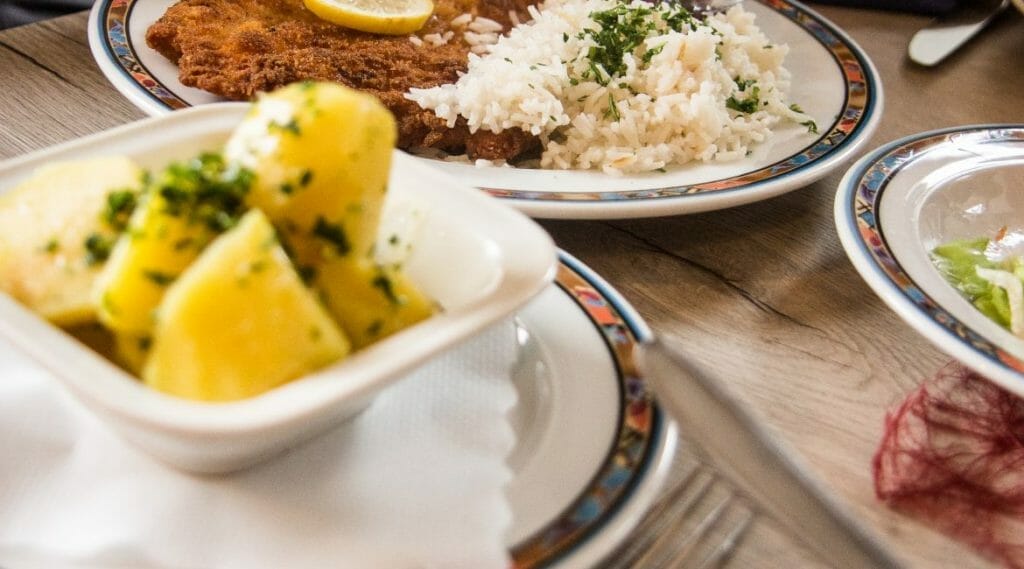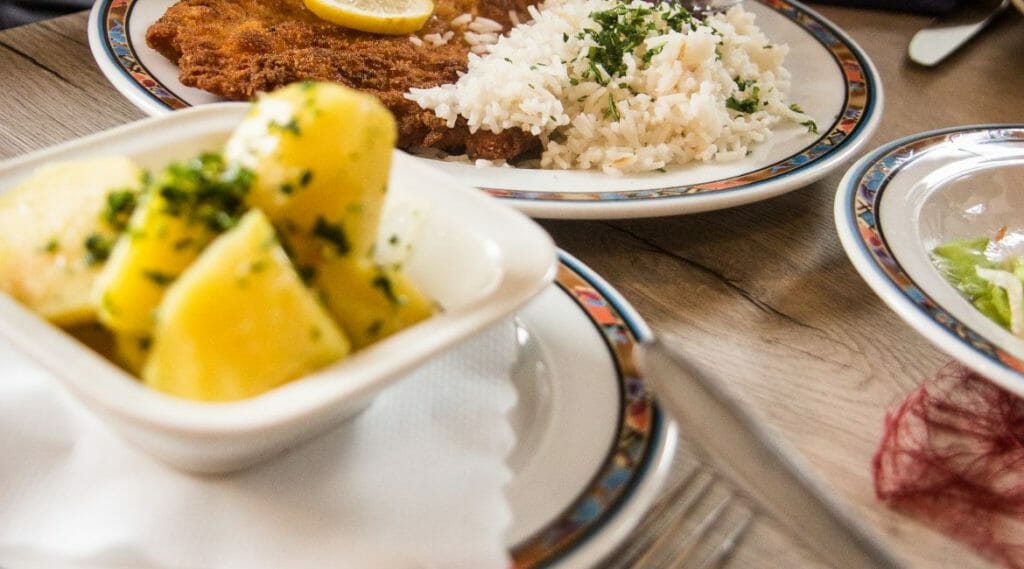 It was a wonderful winter day in Lungau which ended for us shortly after 4 p.m. We experienced a wonderful ski tour, warm hospitality and got to know friendly people. This region has an excellent reputation as the perfect destination for ski tours in SalzburgerLand – and we find it absolutely well-earned. We will definitely come back here soon!